At Grangeville Border Days on Saturday, country musician Sammy Kershaw is making a stop along his summer tour that ranges from North Dakota to Montana and Ohio to California.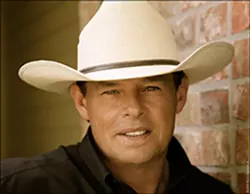 Famous for his No. 1 Billboard hit "She Don't Know She's Beautiful," the Louisiana native has made the country's Top 10 charts with 10 more songs, including "Queen of My Double-Wide Trailer" and "Cadillac Style."
The 55-year-old Kershaw has a sound that is often compared to that of George Jones.
"Man, for someone like me who had George Jones music imprinted in my DNA before birth, the last few years have been rough as a fan of country music," Kershaw said in a 2010 national interview. "Country music is not a formula, it's a music with its own soul, and I'm all about saving that soul."
Although Kershaw hasn't released an album since August 2010, the country star still has a horde of fans.
"Oooweeee, coming up on 80,000," Kershaw said in reference to his Facebook fans who have now amassed to more than 88,000 since early June. "I am so honored. I have always had great fans who have genuinely cared about me, not just as an artist. Thank you all very much."
Highlights of his career include recording with George Jones, his albums' rise to platinum and gold and his induction into the Louisiana State Hall of Fame, Kershaw told country music news service Roughstock in an interview.
Kershaw will perform at 7:30 p.m. Saturday at the Grangeville Border Days Rodeo Arena. Tickets are $25 at Rae Brothers Sporting Goods on Main Street across from Cash and Carry in Grangeville. Tickets can also be purchased at TicketsWest.com or by phone at (800) 325-SEAT. Children 6 and younger are free. Will-call tickets will be available at the door.
Treffry can be contacted at (208) 883-4640 or ltreffry@inland360.com. Follow her on Twitter at: @LindseyTreffry.
->if you go: WHAT: Country singer Sammy Kershaw performs WHEN: 7:30 p.m. Saturday WHERE: Grangeville Border Days Rodeo Arena at Fourth and Meadow streets COST: $25 at Rae Brothers Sporting Goods or through TicketsWest. Children 6 and younger are free.