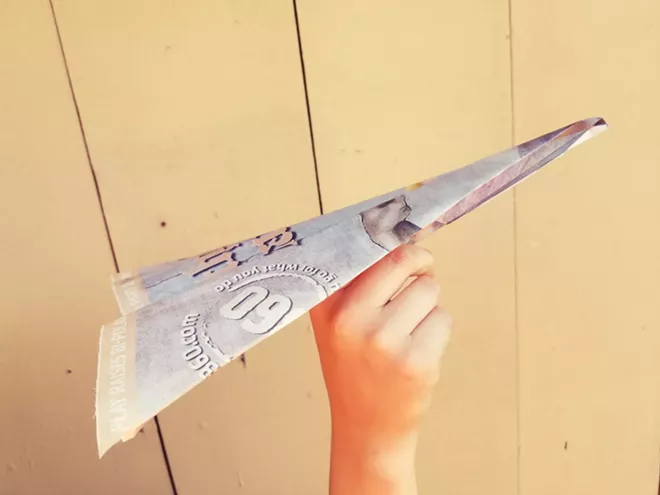 Summer is practically here and while kids may shout, "Yes!," many parents are wildly searching for ways to fill the time until school begins again.
The Kids' Summer Guide in this week's edition offers lots of options around the region. The LCSC Kids' College Kids' Fair Saturday will provide a deeper look at some more.
Area groups offering fun and educational summer activities for youth will be at the fair to talk about their programs. There will be free games and prizes. Hot dogs will be for sale for $1. There also will be demonstrations by area martial arts, fitness and dance groups.
The fair is presented by Lewis-Clark State Kids' College and Inland 360. Inland 360 will have a booth at the fair, and we invite our readers of all ages to come and talk to us. We'll be giving away prizes to kids in a paper airplane flying contest.
Use the accompanying diagram, or your own design, to prepare a craft for Saturday's event or make one when you get there. The only rule is it has to be made of paper. Prizes will be awarded for the best flyers and most creative design.
IF YOU GO
WHAT: LCSC Kids' College Kids Fair
WHEN: 2 to 6 p.m. Saturday, May 19
WHERE: Outside the SUB Amphitheatre at Lewis-Clark State College
COST: Free