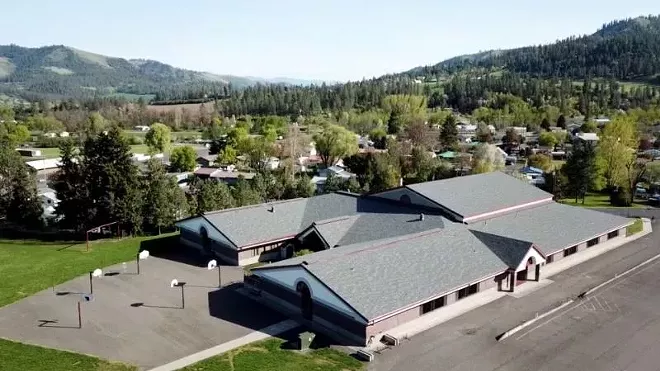 Lauren Paterson can pinpoint the moment filmmaking became her passion: her fifth grade health class, where she made a workout video featuring Barbie and the "Jurassic Park" dinosaur that made her class erupt with laughter.
"I realized that film is really powerful," said Paterson, 32. "You can make people laugh or see things in a different way. You can get this big emotional reaction, and people become so engaged with it. From then on, I was just hooked."
Paterson is a content writer and editor for Washington State University's College of Agricultural, Human and Natural Resource Sciences in Pullman. With a college background in broadcasting and journalism, she dabbles in multimedia projects as a hobby. In 2018, she was working as a substitute teacher in rural Kamiah, where the community was debating a proposed school levy. With a firsthand view of the controversy, she was inspired to document it. Her finished film is titled "Skeleton School."
"(Journalists) are trained to just be interested in everything and to look for stories everywhere," she said. "All the events of the levy started unfolding, and I just thought, 'This is so interesting, and I bet other people would find it interesting.' I was revisiting the education system with a different perspective as an adult, and I wanted to show that to other people, too."
The title "Skeleton School" was chosen because the film is an inside look at what happens when a community tries to run a school on a bare-bones budget. The term arose because of conflicts Paterson witnessed during public meetings regarding the levy. Many people felt a levy was unnecessary because the school had been running without one for five years.
"A lot of people in Idaho want to run schools on state and federal funds alone; they would rather not take money locally or do any local taxes," Paterson said. "So, there were people in Kamiah who were really opposed to the levy, and at school board meetings they would say things like, 'Oh we don't need a levy; we can run a skeleton school.'"
Paterson said there are no heroes or villains in the film, and it isn't trying to persuade viewers one way or another. As a journalist, she said she aimed to be objective and to inspire people to think about where the rural education system stands in the 21st century.
"My goal with the film is to provide a slice-of-life view of regular people making hard, hard decisions," she said. "It's about what one district has to go through just to keep their school open, and the idea is to let the viewers decide for themselves if this is a good way to do things, and just to get people thinking."
Paterson found the filmmaking process uplifting, with warm welcomes from teachers and students and transparency from the school district. It was a completely immersive experience for her; she was right in the middle of everything, from sporting events to the classroom. The technical aspects of the process were the most challenging because she produced and filmed on her own, with support and guidance from former professors. She is a graduate of the University of Idaho in Moscow and University of Oregon in Eugene.
She called the documentary "the ultimate labor of love" in her personal blog. While she was filming, many people asked Paterson what company or network she worked for, and she would explain that she was simply doing it for herself and the kids.
By calling it "a labor of love," Paterson said she was thinking about the children.
"Kids are so much smarter than we give them credit for. They're so fun to be around. They're bright, funny, so full of hope for the future, despite many of them having significant life challenges. It broke my heart seeing them try to do so much with so little."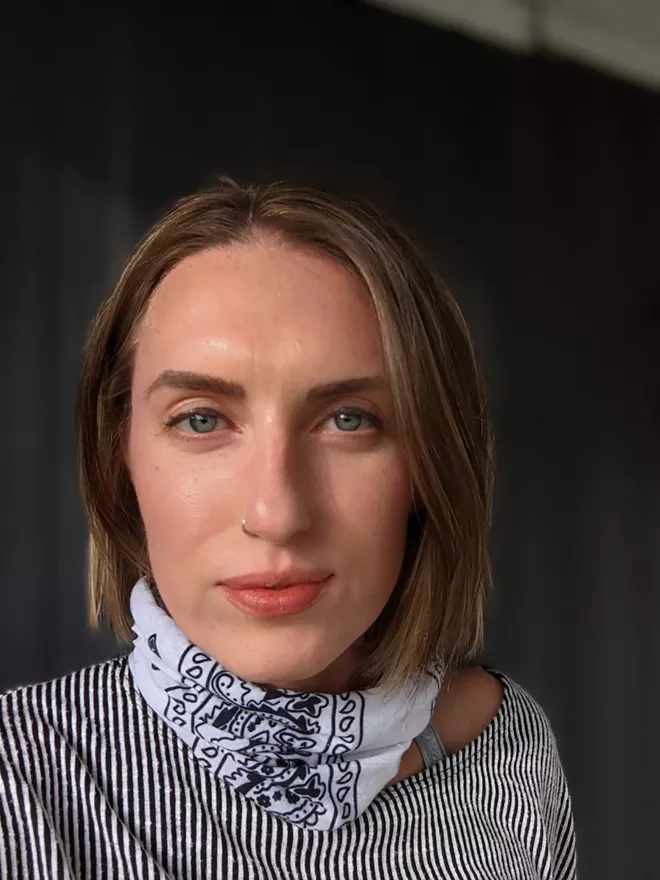 Paterson wrapped up filming last fall and began submitting the documentary to film festivals, but because of the COVID-19 pandemic, screenings primarily have been online. As pandemic restrictions ease, she hopes to screen the 30-minute film in the area before it is released Sept. 1 on YouTube and the subscription service Plex TV.
"Hopefully, when people see the film, it will inspire conversations about how we fund education or how we can improve the system to be better for everyone," Paterson said.