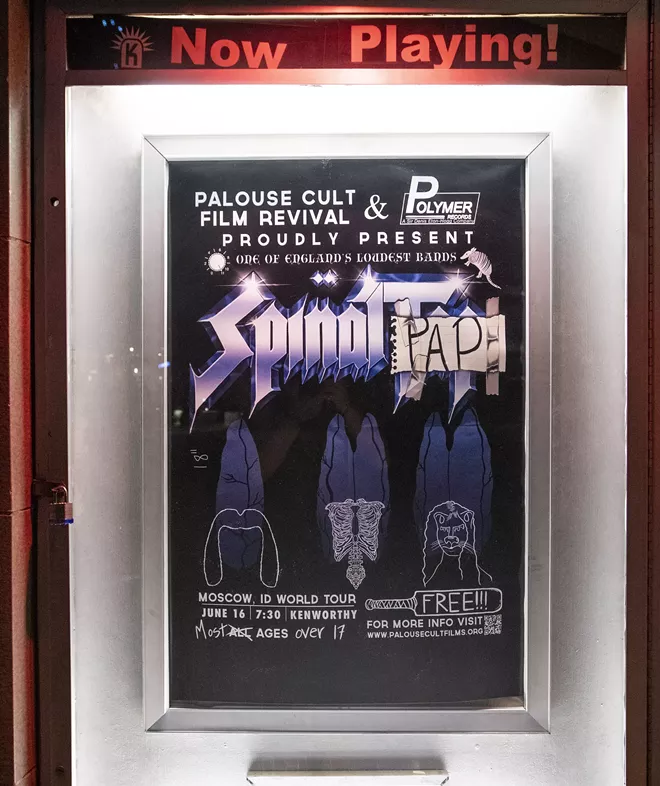 Turn your phone off, don't talk and make sure the food you've snuck in doesn't make too much noise when you unwrap it.

Those are the ground rules when you're watching the newest Marvel movie in a crowded theater. But Eric Billings, founder of Palouse Cult Film Revival, prefers the audience at his screenings to be a bit more involved.
"There's something comical and fun getting a group of people together, when they haven't seen these films, to be surprised, to laugh a lot, to even be disgusted at times. It makes for a really unique experience," Billings said. "It's OK to have conversations and laugh out loud and yell during the film."
Founded in 2018, Palouse Cult Film Revival's annual festival was one of the many events disrupted by COVID-19. It returned in February of this year with screenings of several cult classics, including centerpiece awful-favorite, "The Room," with star Greg Sestero making a guest appearance. Last month, it screened the 1984 mockumentary/rockumentary "This Is Spinal Tap."


As restrictions ease and fears abate, the Kenworthy Performing Arts Centre in Moscow, where the festival is held, stands out as a hub for area residents to kickstart their social lives.
"The Kenworthy is one place people can gather safely and rekindle those experiences that have been on pause for a long time," said Colin Mannex, the theater's executive director. "Community is one of the major facets of what drives people to the Kenworthy, and community is what ensures that there's a way forward after the pandemic."
Devin Mendenhall, founder of the Moscow Film Society and an adviser for Washington State University's Student Entertainment Board, said he loves getting people together to view classic movies or foreign films on the big screen.
"I love the energy that comes from having all these people together," Mendenhall said. "Funny movies are funnier and scary movies are scarier."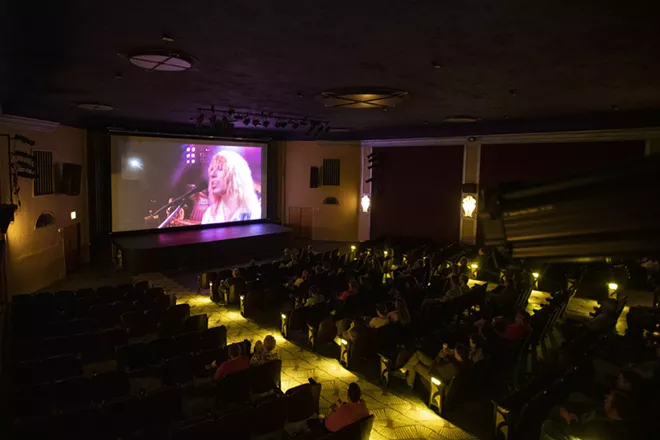 Many of the movies Mendenhall's group has screened are his personal favorites, but he welcomes suggestions and offers viewers a chance to vote for movies or themes on the society's Facebook page. Recent picks included the James Dean classic "Rebel Without a Cause" and the Stephen King horror novel-inspired "Carrie." Up next is 2009 horror flick "Jennifer's Body," starring Megan Fox. The films typically screen at the Kenworthy for $5.
"Hopefully I'll be able to show everyone's favorite movies eventually," he said. "Without spaces like the Kenworthy, these screenings wouldn't happen."
Billings wants to challenge his audience by showing films that didn't receive critical acclaim. Or, in the case of festival staple "The Room," films that outright tanked at the box office.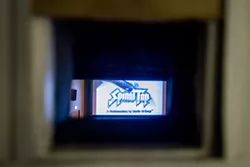 "Film doesn't have to be good to be enjoyed," he said. "I think cult classics give people an opportunity to experience film in a different way. It's fun to give these movies a chance and find parts that are still enjoyable."
Mannex, who started in his role with the theater in January, said it's been exciting to lead an iconic venue that serves the passionate people of Moscow.
"People here prioritize things that make Moscow special, and the Kenworthy is one aspect of that," he said. "Whether it's a reading or a live band, the Kenworthy is right there, and it's an important place in a lot of people's hearts."
To keep Moscow the unique place it is, people just have to show up, Mendenhall said, and he's grateful for the support people have shown.
"The Moscow Film Society wouldn't exist without other people.

So come experience the films, see something you wouldn't normally see, and support your community," Mendenhall said. "If we only watch superhero movies, our brains might rot."

Boston (she/her), a Baltimore native and proud Coug, came to the Palouse for college and never left. She can be reached at (509) 336-5143 or alysen.n.boston@gmail.com.