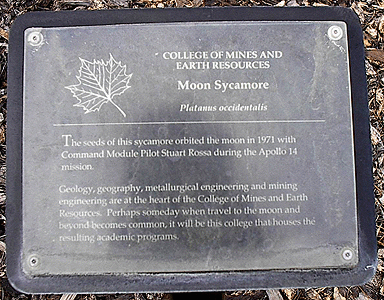 On Jan. 31, 1971, Apollo 14 launched on the United States' third manned lunar mission. Three astronauts were on board, including former U.S. Forest Service smoke jumper, Stuart Roosa.
As part of a combined NASA and U.S. Forest Service project, Roosa brought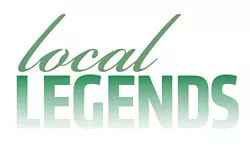 containers full of hundreds of seeds into orbit. The seeds were carefully chosen from five types of tree species: Loblolly pine, sycamore, sweetgum, redwood and Douglas fir. The seeds were then returned to Earth to test their ability to germinate after being in orbit. They were deemed "moon trees."
After several mishaps and failed attempts at germination, some of the seeds were sent to a forest service station in Gulfport, Miss., where they were successfully germinated and grew into cuttings. From there many of the seedlings were sent to state forestry organizations in different communities. One of them was planted on the University of Idaho campus in a grove on the Administration Building lawn.
The planting was done in honor of the College of Mines and Earth Resources. A nearby plaque called it a "Moon Sycamore." It explained how, as a seed, the sycamore orbited the moon in the 1971 Apollo 14 mission and read, "Geology, geography, metallurgical engineering and mining engineering are at the heart of the College of Mines and Earth Resources. Perhaps someday when travel to the moon and beyond becomes common, it will be this college that houses the resulting academic programs."
According to the NASA website, the tree died some time between 2005 and 2014. There were three moon trees planted in Idaho. Only one remains today, a loblolly pine planted in 1977 stands at Lowell Elementary School in Boise.
Know of interesting legends, folklore, facts or people in the area? You can email the story to contests@inland360.com for consideration in Inland 360's Local Legends series.