A trio of recently published books shed light on the region's history and the individuals who shaped it.
In the self-published autobiography "My Flight," Washington State University music professor emeritus James Schoepflin chronicles a life that spans growing up on the family farm in Viola to teaching music at colleges and universities in Tennessee, Iowa, Idaho and Washington. The book's title references not just Schoepflin's love of literal flight piloting aircraft, a skill he learned as a teenager, but his "flight" both from his tiny hometown to teach music at points across the country and from his Seventh-day Adventist upbringing to become a "perpetually questioning agnostic." It is available at Auntie's Bookstore in Spokane and on the store's website at auntiesbooks.com.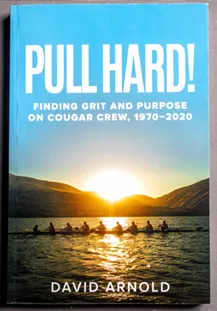 "Pull Hard! Finding Grit and Purpose on Cougar Crew, 1970-2020," by former Washington State University oarsman David Arnold and published by WSU Press, documents the school's crew team, from its founding in 1970 as the WSU Rowing Club through its next 50 years. The book includes interviews with dozens of rowers and coaches and color and black-and-white photos throughout, as Arnold tells the story of Cougar Crew frequently overcoming long odds to achieve success as students at a landlocked university took to the water to compete. The book can be purchased at wsupress.wsu.edu/product/pull-hard/.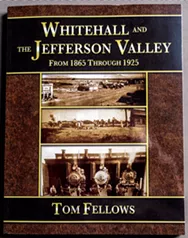 In "Whitehall and the Jefferson Valley, from 1865 through 1925," self-published through Sweetgrass Books, Lewiston resident and retired Lewis-Clark State College professor and director of institutional research Tom Fellows covers about 60 years of history of Whitehall, Mont., and surrounding Jefferson Valley. Fellows, who graduated from Whitehall High School in 1954, draws on details published in the town's first newspaper, the Jefferson Valley Zephyr, to paint a picture of the area's early days. Fellows donated the majority of the books to Whitehall public schools and to the public library there; he also is donating a copy to the Lewiston City Library that will be available to check out.