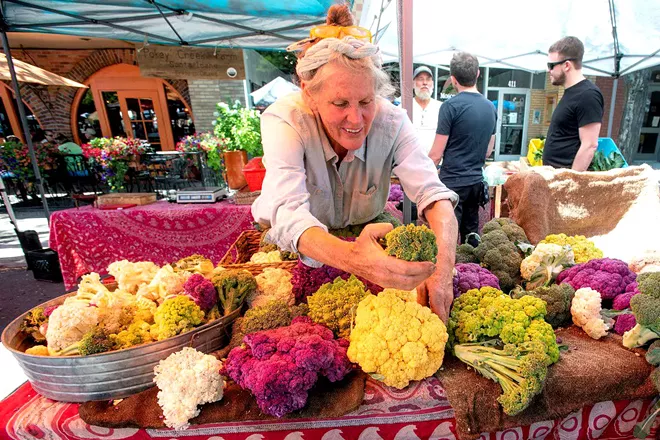 The Moscow Farmers Market is scheduled to open to in-person shoppers Saturday with several restrictions in place to decrease the chances of COVID-19 spread.
The in-person market will be open from 8 a.m. to 1 p.m. each Saturday on Moscow's Main Street throughout the summer and early fall.
Here are the revised rules for this year's market:



The hours of 8 to 9:30 a.m. are reserved for at-risk patrons to shop.


No more than 50 patrons will be allowed in the footprint of the market at any time.


Shoppers are asked to line up and enter the market via the Sixth Street entrance and leave via the Third Street exit.


While inside, patrons should maintain social distancing of at least 6 feet from others.


Patrons are asked to "shop efficiently" by making a list beforehand, sending only one household member to shop, if possible; and by limiting interactions with other shoppers and vendors.


Patrons are asked not handle or touch vendor products and allow vendors to handle and bag purchases. People bringing their own reusable bags will be required to bag their own items.


Patrons should use contactless mobile payment applications when available to minimize contact.


The Moscow Farmers Market continues to offer the Motor-In Moscow Farmers Market as an option for both vendors and patrons throughout the 2020 season. People
can shop online from select vendors from 9 a.m. Tuesday to 9 a.m. Thursday
. A link to the online market can be found on the City of Moscow website. Paid orders will be available for contactless pick-up on Saturdays in the City Hall parking lot. Customers are asked to have the last name their order is under displayed in their backseat passenger windows and to have vehicle trunks clear and ready to receive orders.