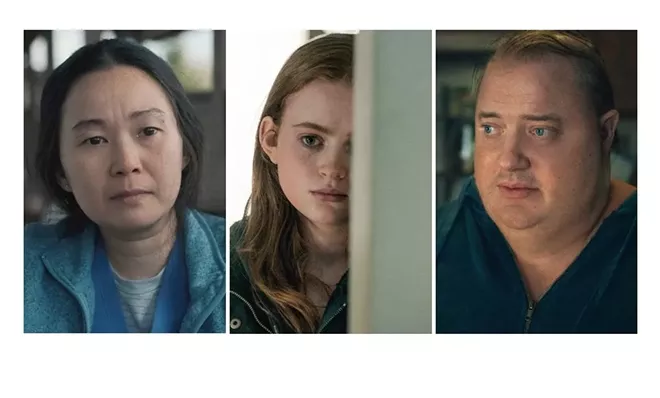 Sometimes you go to a film to see if all the hype is actually worth it. In the case of "The Whale," it most certainly is.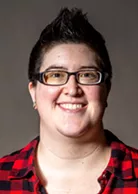 The movie received a six-minute standing ovation when it debuted in September at the Venice Film Festival. Whether that adulation was for Brendan Fraser's performance, Sam Hunter's skillful script, Darren Aronofsky's masterful direction or a combination of all three, I can safely say I get it now.


The film, set for wide release Wednesday, is based on the play of the same title by Hunter and stars Fraser as Charlie, a morbidly obese English teacher trying to reconnect with his estranged teenage daughter. (Hunter grew up in Moscow, and the film includes references to Moscow and Lewiston local audiences immediately will pick up on.)


Many times, the transition from stage to screen is clunky and ill-fitting, but in the case of "The Whale" none of the usual suspects causes any issues. The setting is limited to Charlie's home, but this makes sense because he's physically restricted to that space, and we don't need to see beyond it. The language of the script and the performances don't feel exaggerated, but a sincere portrayal of how people act and talk.


Fraser conveys the full spectrum of human emotion through his voice and eyes: The prosthetics he wears to create the appearance of Charlie's weight don't hinder his acting, despite limiting his movements. It's a performance you can't turn away from, even when you want to.


He isn't the only star who shines, with a constellation of supporting cast members, including Sadie Sink as the angry and estranged daughter; Hong Chau as Liz, Charlie's enabling friend and nurse; Thomas (Ty Simpkins), a door-to-door missionary who stumbles upon Charlie's situation; and Mary (Samantha Morton), Charlie's ex-wife. These performances capture the emotional complexity of the characters — from those who love Charlie, to those who can't stand him, to those he has only just met — in ways that feel grounded and real.


The cast of characters moves in and out the door of Charlie's home, the world he knows as a self-made shut-in, each drawing out a different aspect of his life, past and future, as he contemplates his looming mortality.


"The Whale" is not for the faint of heart. It's a film that grabs ahold of you and doesn't let go, asking questions without giving answers. It makes you uncomfortable and watches as you squirm in your seat. It's an unfiltered, honest look at humanity in all its forms: good, bad and ugly.


So if you decide to go for it, jump in, keep your eyes open, hold your breath and let the waves of "The Whale" surround you.
Brewster (she/her) may be contacted at kbrewster@lmtribune.com or at (208) 848-2297.