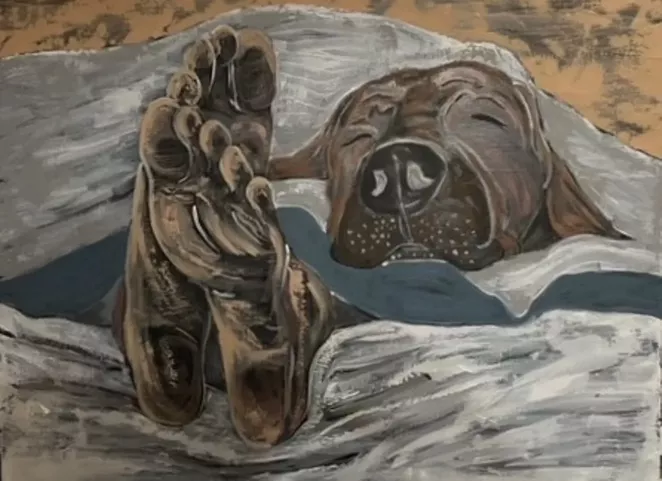 Among the area art exhibits opening in the coming week are a painter's look at people and their pets at the 1912 Center in Moscow and Valley Art Center's annual Miniature Show in Clarkston.

"Chosen Family," opening Monday, Nov. 7, at the 1912 C enter, 412 E. Third St., features more than a dozen acrylic paintings by Holly Ashkannejhad, of Pullman. The display, in the first-floor art gallery, can be viewed any time the building is open, from 9 a.m. to 6 p.m. Monday through Friday, and during weekend events.

Painting is a hobby she enjoys, Ashkannejhad said, and she hopes her work can bring others pleasure, too.

"I specifically chose to paint pictures to make me and others happy, since people everywhere are experiencing so much stress and uncertainty," she said.
The opening reception for the Miniature Show is from 4-7 p.m. Friday, Nov. 4, at Valley Art Center, 842 Sixth St.

More than 40 works by area artists, all 8 inches by 10 inches or smaller, will be on display and for sale, with buyers able to immediately take home paintings they purchase.

The show runs through Nov. 26 during gallery hours, 10 a.m. to 4 p.m. Tuesdays through Saturdays.