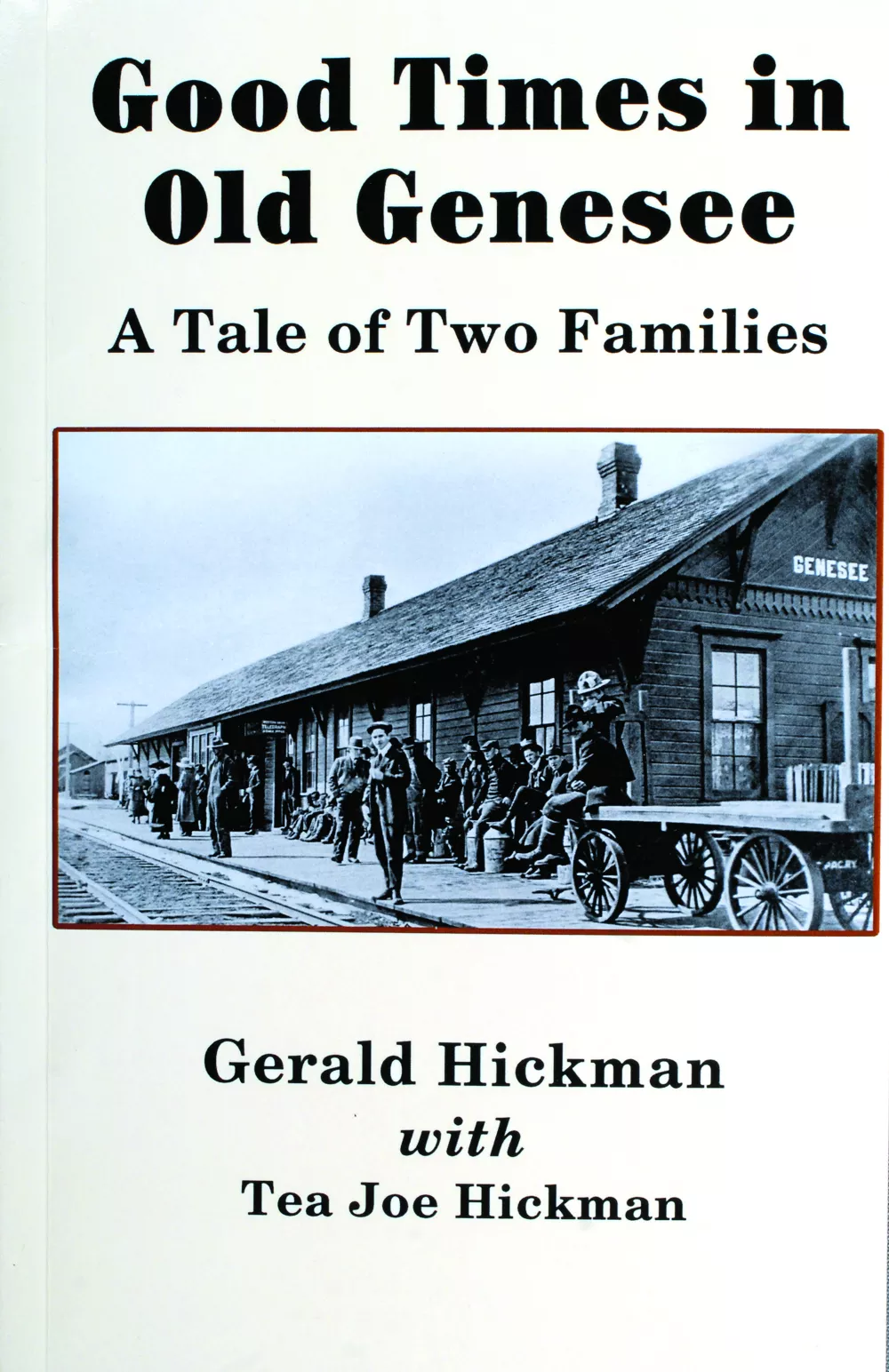 --A local history and personal reflections on Genesee is the focus of "Good Times in Old Genesee," by Gerald Hickman.
Hickman will release the book at a signing from 2 to 4 p.m. Saturday at And Books Too, 918 Sixth St., Clarkston.
Hickman, 71, lived on a ranch in Genesee from birth until 1958 when the family moved to Clarkston where he attended high school. After college he taught at Lewiston High School and worked as a wildlife and non-game biologist for the Washington Department of Fish and Wildlife for more than 23 years. He also worked for the National Park Service in Alaska and Montana.
In the self-published book Hickman writes about Genesee's history from the 1870s to World War II, delving into family life on the farm and in the field. Hickman lives in Cheney, Wash., with his wife, Micky.
--Lewiston historian Dick Riggs is releasing a new collection of articles and tidbits about the region's history, "This and That from Here to There, Stories of Lewiston Idaho."
The self-published book includes: a story about Psychiana, once the world's largest mail-order religion stationed in Moscow; Lewiston's Jewish pioneers; a list of historic signs and kiosks in Lewiston; area historians who have won Esto Perpetua Awards and more.
Riggs will sign copies of the book from 2 to 4 p.m. Nov. 16 at Craigmont Community Hall; 1 to 3:30 p.m. Nov. 19 at the Nez Perce County Historical Society Museum; and 10:30 a.m. to 1:30 p.m. Dec. 5 at And Books Too in Clarkston.