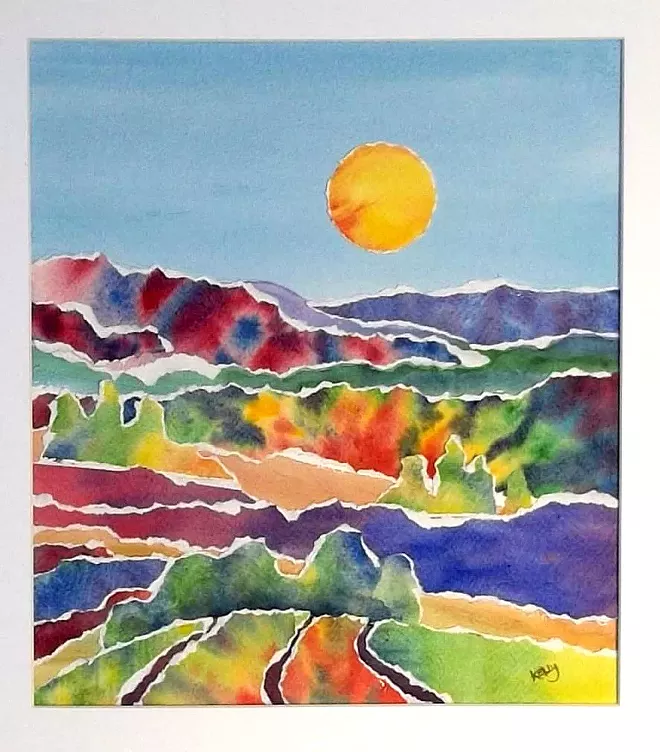 The new exhibit "Artists with a History," opening Sunday at Artisans at the Dahmen Barn in Uniontown, features work by three Moscow-Pullman artists who met on the Palouse in the 1960s.
Byron Saneholtz, of Pullman, and Bobbi Kelly and Peggy Conrad, both of Moscow, all attended the University of Idaho in the '60s. They left Moscow for different careers but eventually returned to the Palouse and reconnected through the Palouse Watercolor Socius, according to a news release from the barn.
The three artists will be present from 1-3 p.m. Sunday, when the exhibit opens.
Each artist has his or her own individual style. Kelly experiments with color and design by creating watercolor and watercolor collages of still lifes and landscapes. Conrad focuses on the details of a subject by creating realistic patinas. Saneholtz sketches and paints historic places in the area and abroad, and his love of fishing area rivers shows in many of his paintings.
The exhibit will be on display through March 28. Hours at the barn are 10 a.m. to 4 p.m. Thursday through Sunday.