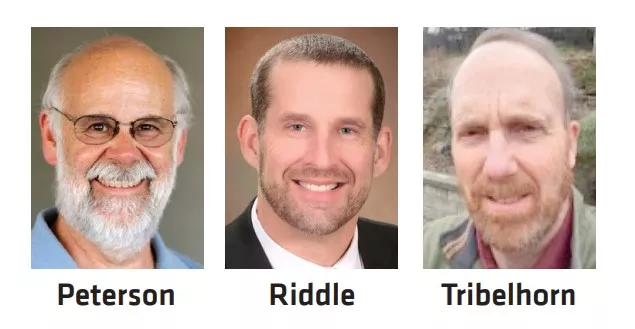 Three area experts will discuss "Housing Issues in Latah County" during the last event this year in Moscow's League of Women Voters speaker series.


The panel discussion is set for noon to 1 p.m. Dec. 14 in the Arts Workshop Room at the 1912 Center, 412 E. Third St., in Moscow.


Moscow Affordable Housing Trust Executive Director Nils Peterson, Moscow Deputy City Supervisor for Community Development Cody Riddle and St. Vincent de Paul member and volunteer Bob Tribelhorn will discuss housing issues and solutions, according to a League news release:

Thinking small: Peterson will address Moscow Affordable Housing Trust's exploration of the economics of building smaller houses locally in a U.S. market that has seen average house size grow more than 500 square feet over the past 50 years.

Local government's role in housing affordability: Riddle will talk about historical trends in housing and tools city government can use to influence the housing market.

Housing assistance: Tribelhorn's presentation will be about St. Vincent de Paul's rental, utilities and emergency housing assistance in Latah County over the past 20 years, and how the demand for that help has increased.