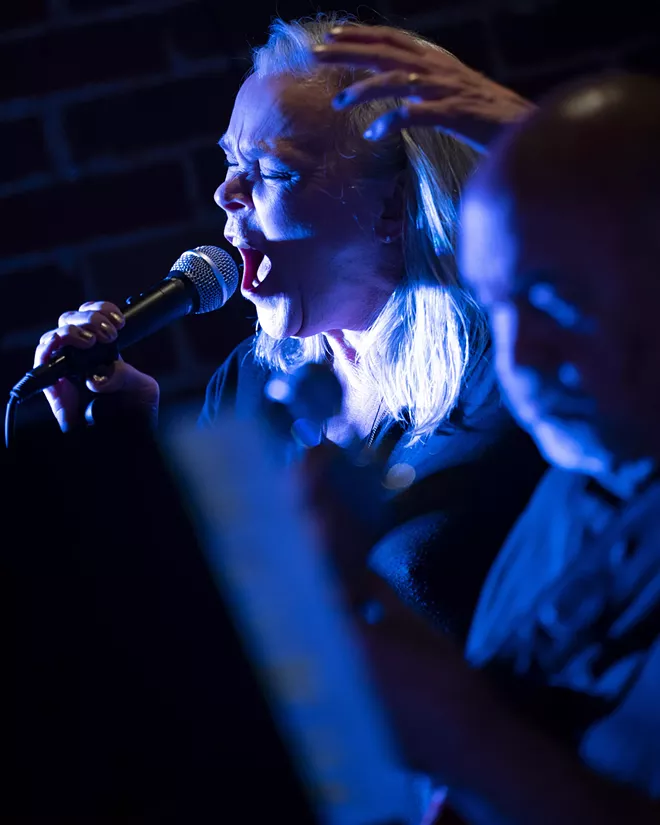 Fortunately for fans of local live music, Sherry Lukenbill finally got fed up with being quiet.

Many residents of the Lewiston-Clarkston Valley know Lukenbill from the years she spent dispensing daily doses of caffeine, first at her own coffee shops and then at Starbucks. But now that she's retired, Lukenbill is giving people a different kind of boost as the lead vocalist of The Lukenbills, the two-person act she launched with husband, longtime Clarkston musician Marty Lukenbill.
"Before this, I was just a big fan, and that's as far as my involvement went," Lukenbill said of supporting Marty's different bands over his career. "I kind of danced around a lot and enjoyed the music. But I didn't do anything other than that."
In an email, Marty said his wife would always sing around the house, so he knew she had a nice voice. But she never trained as a professional musician. And as a child, Lukenbill was always told to pipe down if she dared to raise her voice in song.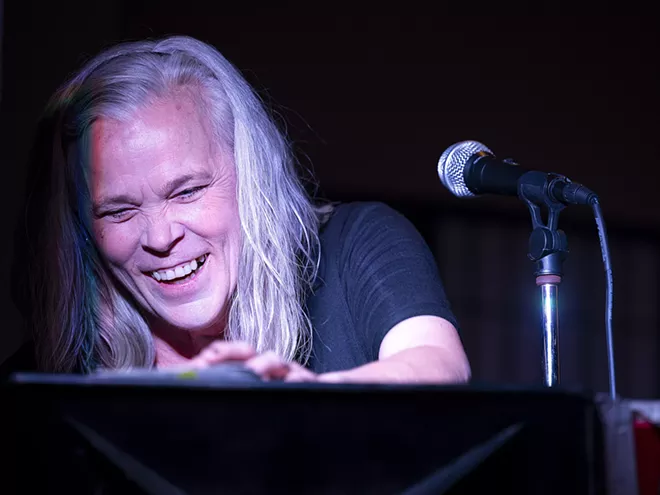 "Every time I would sing I was told: 'Hey, shhh, be quiet!'" she said. "So I never sang, unless I was alone. Which is amazing, at 63, the effect it can have on you growing up."
So Lukenbill kept her talent buried deep inside until Marty encouraged her to set it free. And now that it's out in the wild, that voice is creating quite a stir.
"Singing in your living room is one thing, but belting out 'White Rabbit' on stage under lights in front of a live crowd... well, it's a whole different game," Marty said. "And she is killing it."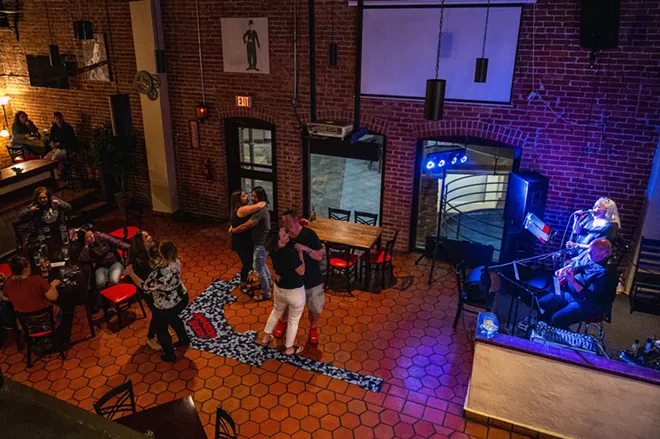 Lukenbill insisted that "killing it" is a collaborative effort, with Marty urging her voice upward with his onstage asides like "C'mon, you got it!" when she hits her stride.
"No one else can probably hear, but I hear him," she said. "I get really nervous, but I get up there and it just kind of happens. You've got that baggage from the past, and you don't realize it's there. Now, no one is telling me to not sing louder. I'm being told to sing louder."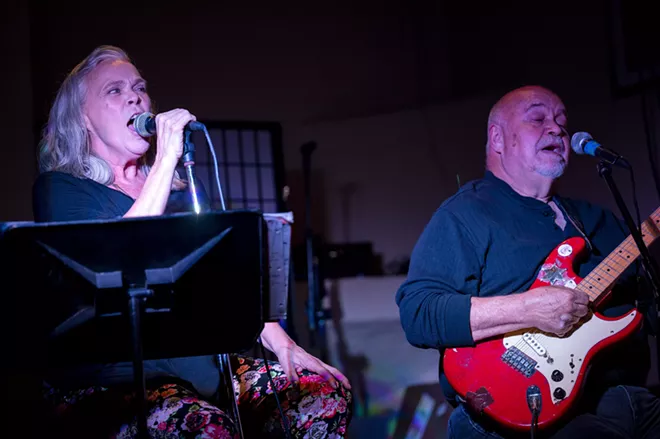 The Lukenbills have been gigging at the Lewiston Elks Lodge on Friday nights, and Marty said his wife is largely responsible for turning the venue back into an entertainment hot spot. They've also played in Lewiston at the Mystic Cafe, Brock's, GroundWork Brewing, the Vista House and some private parties.
Being on stage hasn't just helped Lukenbill exorcise some of her demons. It's created an outlet for her philosophy of putting as much love and beauty into the world as she possibly can.
"I think we need that, as a town, as a people, as a nation," she said. "If I can just do this little part right here, that's what I'm going to do."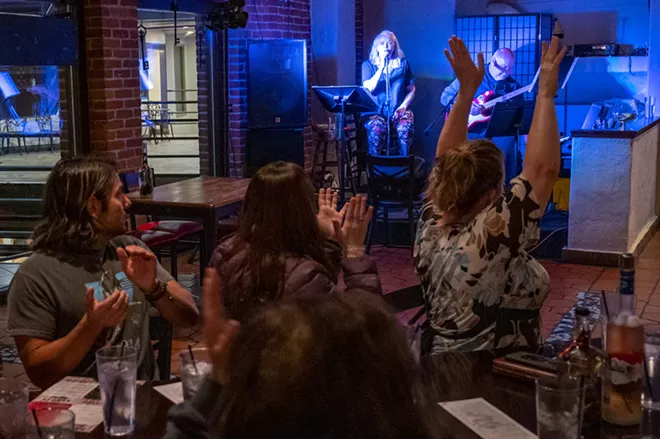 Many of The Lukenbills' song choices reflect that mindset, like their rendition of Patty Griffin's tribute to Martin Luther King Jr., "Up to the Mountain."
"I feel like this is where we need to go," she said. "I keep going up to that mountain, and the Lord's trying to show me something."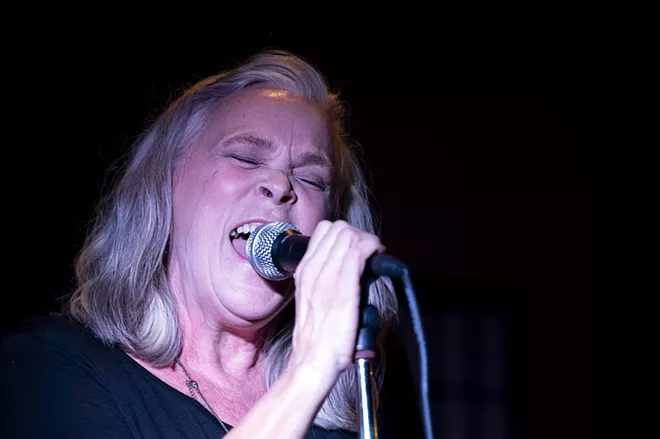 Concert-goers will also get healthy doses of Patsy Cline tunes, folksy love songs and 1960s-vintage pop classics. The duo doesn't yet have a Facebook page established to let fans know about upcoming dates, but Lukenbill said people can check on Marty's page for the time being. They'll be playing Friday night at the Elks starting at 6:30 p.m., but that event is for members and their guests only.
"It still amazes me that we're doing it," she said. "I started a new career at 63."