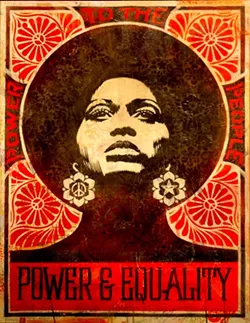 Her face emblazoned black power posters and, for a time, the FBI's 10 Most Wanted list. In the 1970s, Angela Y. Davis was one of the most controversial activists in the nation.
Thursday, Jan. 22, Davis, 70, will give the keynote address for Washington State University's Martin Luther King Jr. Community Celebration.
Davis remains an outspoken social activist and political philosopher shaped by the events that catapulted her to fame, including one of the most disputed murder trials in U.S. history.
A timeline of the events that captured the country's attention
1944 Davis is born to a middle-class family Jan. 26 in Birmingham, Ala. Her childhood includes piano and dancing lessons and Girl Scouts. She is educated in New York, Boston, Paris and Frankfurt.
1969 Davis comes to national attention when the California Board of Regents, led by then-Gov. Ronald Reagan, dismisses her from her teaching position in the UCLA philosophy department because of her membership in the Communist Party. A judge orders her reinstated. The regents later refuse to rehire Davis because of her off-campus activism, which includes participation in the Black Panthers.
1970 On Jan. 16 three black men are accused of killing a white guard at California's Soledad State Prison, three days after three other black convicts were shot to death by a guard while fighting in the prison exercise yard. The three unrelated accused become known as the Soledad Brothers. In June, Davis forms the Soledad Brothers Defense Committee.
Jonathan Jackson, 17, brother of one of the Soledad Brothers, attempts to negotiate the prisoners' freedom by taking hostages at the Marin County Courthouse on Aug. 7. The botched kidnapping leaves four dead, including Jackson and a judge. The guns Jackson used are registered in Angela Davis' name.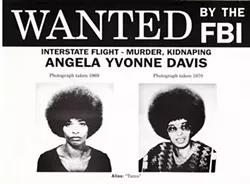 Warrants are issued for Davis' arrest on Aug. 15. For owning the guns she is charged with murder, kidnapping and conspiracy. President Nixon calls her a "dangerous terrorist." Fearing she will never receive a fair trial, Davis goes into hiding for two months. Her name is added to the FBI's 10 Most Wanted list.
The FBI arrests Davis in a Manhattan hotel on Oct. 13. She spends 16 months in jail. A massive international free Angela Davis campaign is organized.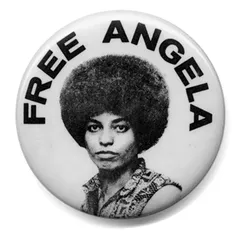 1972 John Lennon and Yoko Ono record the song "Angela" to show their solidarity with Davis. The Rolling Stones record "Sweet Black Angel" in her honor.
1972 On June 4 Davis is acquitted by an all-white jury of all charges.
1980 Davis runs on the U.S. Communist Party ticket as a vice presidential candidate with party leader Gus Hall. She runs again in 1984.
2012 Davis' story is told in the documentary "Free Angela Davis and All Political Prisoners."
2015 Davis is recognized as a leading scholar of mass incarceration and the "prison industrial complex." She is a founding member of Critical Resistance, a national organization dedicated to dismantling the complex. She is no longer active in the Communist Party but told the LA Times last year, "I still believe that capitalism is the most dangerous kind of future we can imagine." She is a Distinguished Professor Emerita of History of Consciousness and Feminist Studies at the University of California, Santa Cruz.
if you go
What: Angela Y. Davis When: Doors open at 7 p.m., Thursday, Jan. 22 Where: Washington State University, Compton Union Building Senior Ballroom Cost: Free Of Note: A book signing will follow