Organizers of Lewis-Clark State College's fifth annual Women's Leadership Conference are seeking proposals for presentations about women's leadership.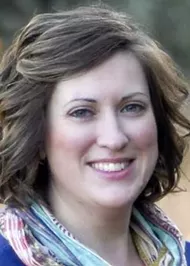 The theme for this year's conference, set for March 4, centers on the 50th anniversary of Title IX, the legislation designed to protect people from discrimination based on sex in education programs or activities.
The conference will explore how changes in society and law have provided expanded opportunities for women and girls in leadership, careers, sports and activities. Presentations could address such topics as obstacles, strategies or tips but do not need to reflect directly on Title IX, nor must presenters deal explicitly with the Title IX legislation, conference committee chairwoman Amy Canfield said.


"Rather, the theme is just a way to center our thinking on how ideas of women's leadership have evolved, as well as perhaps guide us as we move forward," Canfield said.
Proposals, which can be a brief, informal summary of the presenter's topic and goals, are due Jan. 15 to aecanfield@lcsc.edu.


Those submitting a proposal should specify whether it is for an individual presentation, group panel or workshop.