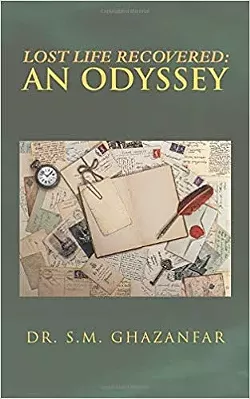 In "Lost Life Recovered: An Odyssey," S.M. Ghazanfar tells the story of his journey as an abandoned orphan in India and Pakistan to the United States where he enjoyed a lifelong career as a scholar and professor at the University of Idaho.
Born in India, Ghazanfar was four years old when his father was murdered by the man who would become his stepfather. After years of physical abuse, he was abandoned at the age of 10 after the family moved to Pakistan. Ghazanfar grew up in foster homes and completed high school, working to support his family. He pursued higher education and was admitted to Washington State University. After receiving a doctorate from WSU in 1968, he was hired at the University of Idaho, where he was a founding director of the International Studies Program from 1989-93 and served as chairman of the economics department from 1993-2002. He won numerous academic awards in his lifetime, has published four books and was a co-founding member of Moscow's Human Rights Commission.
He self-published "Lost Life Recovered: An Odyssey" this year, and the book is available online. After spending nearly 50 years on the Palouse, Ghazanfar and his wife now live in Acworth, Ga.