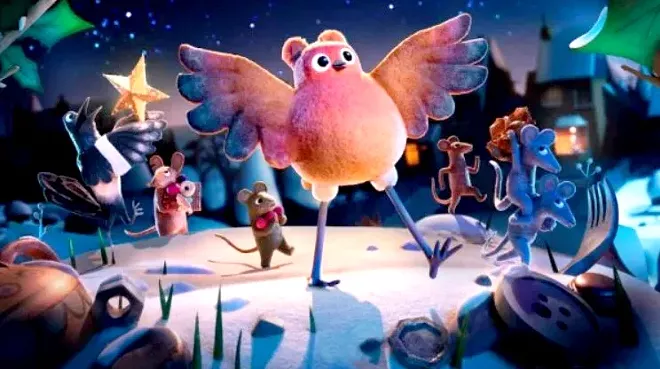 "Robin Robin" is a short and sweet story about belonging and Christmas wishes.


The stop-motion short film by Aardman Studios ("Shaun the Sheep," "Wallace and Gromit" and "Chicken Run") tells the story of a bird raised by mice who desperately wants to be a regular mouse. She hears that wishing on a Christmas star can make her dreams come true.
In a mild departure from Aardman's usual form, this claymation has more fuzzy texture to its characters, in addition to the warm fuzzy feelings you get when watching. It also has some musical numbers characters sing while sneaking around homes or avoiding "hoomans" and their cats.
While not the most Christmas-y of holiday movies, "Robin Robin" makes up for it with its delightful and charming Britishness that will warm you up like a cup of Earl Grey.
"Robin Robin"
Streaming: On Netflix
Romance: 0/5
Cheesiness: 2/5
Holiday spirit: 3/5