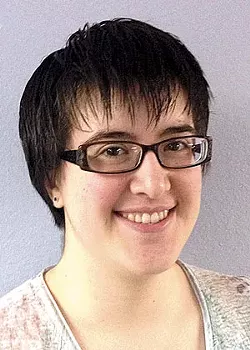 Editor's note: During a recent podcast about the Disney movie "Encanto," 360 contributor Kaylee Brewster mentions arepas, a food seen in the animated musical. Here, she shares a recipe she got from her brother when he lived in Venezuela.
Inspired by Disney's "Encanto," now available on Disney+, here is a recipe and directions for how to make arepas con queso, a dish popular in parts of South America, including Columbia, where the story takes place.
Ingredients:
2 cups maseca (white corn flour) or masa harina
1 teaspoon salt
2 ½ cups lukewarm water
Oil for frying
Filling:
Queso fresco
Directions:
Mix corn flour and salt in a bowl.
Slowly add water (you might not need all of it) until it forms a doughy consistency like playdough.
Grate queso fresco.
Divide dough into 8 equal-sized balls.
Flatten the dough using your hands (I sometimes do this on wax or parchment paper so it doesn't stick to the counter).
After the dough is flattened to about ¼ of an inch, sprinkle the queso fresco on top of the flattened piece of dough, covering the top. Then place another flattened piece of dough on top of the cheese and press down the sides, forming it so the cheese doesn't leak out (but no worries if it does — you'll just get some fried cheese with your arepa).


Heat the oil in a pan over medium heat; wait until the oil is hot before placing the arepa in the pan. Cook for about 5 minutes on each side. (Be careful when flipping so as not to splatter hot oil everywhere.)
Notes: This recipe should make 4 arepas con queso. You also can fill arepas with chicken, beef, pork or beans. Alternatively, you can make 8 unfilled arepas by making the dough thicker, frying it, then cutting the arepas in half and filling them like a sandwich.
Arepas are good with guacamole or avocado, but use caution if topping them with salsa, as it can make them soggy.