Commentary
Barrie Olmstead
In years past, beach reads have often been considered light romance or that dreaded descriptor "women's fiction." The covers may feature women in the company of beach umbrellas or beach cruiser bicycles or white picket fences in touristy little beach towns. I'll make the case that psychological suspense is starting to overtake women's fiction as the go-to genre for summertime. Its popularity has shown no signs of abating. Gillian Flynn's "Gone Girl" gave rise to Paula Hawkins' "The Girl on the Train," which led to A.J. Finn's "The Woman in the Window."
These novels often involve unreliable narrators; women who sit drinking and spying on their neighbors until they eventually witness a crime being committed. In Chris Bohjalian's "The Flight Attendant," a blackout drinker wakes up in a hotel room in Dubai next to a dead body, with no clue as to how she got there. She is afraid to contact the police and decides to lie instead, complicating the process of figuring out what actually happened.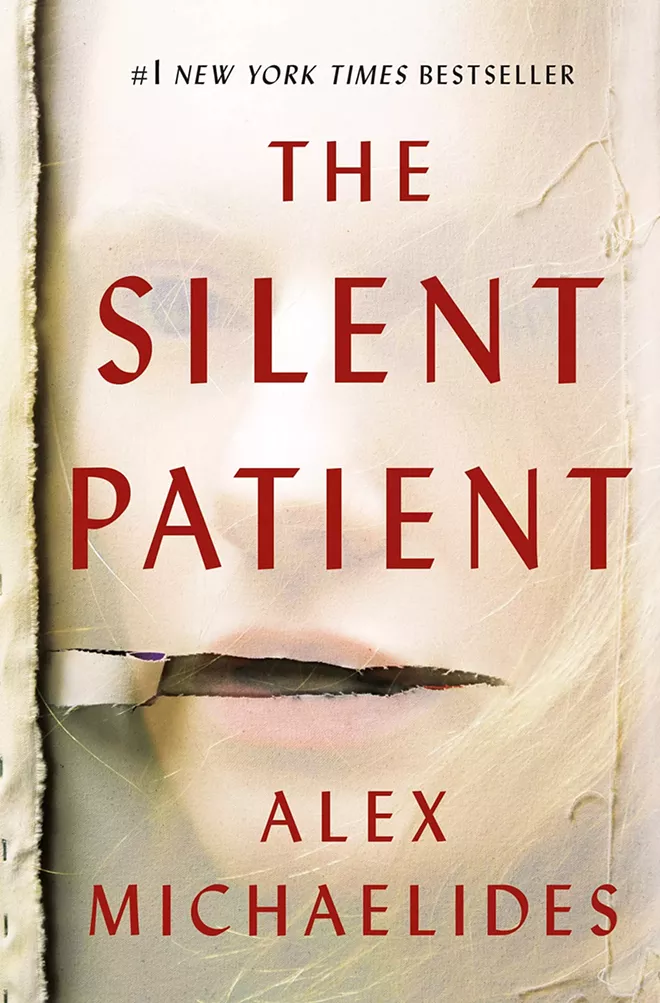 Protagonists may wake up from comas, a trope that has been used in "Sometimes I Lie," by Alice Feeney; narrators may suffer from exotic ailments such as "anterograde amnesia," as in "Before I Go to Sleep," by S.J. Watson. The subject of Alex Michaelides' "The Silent Patient" is, well, silent. She is an artist with a seemingly perfect life who shoots her husband to death, and whose motivations remain murky, especially since she refuses to speak. It's up to a criminal psychotherapist to tease out the story and, rest assured, it's complicated.
Neighbors often figure into the crime scene. In Lisa Jewell's "Watching You," residents in a Bristol, England, neighborhood offer multiple perspectives on a murder. The author is cunning when it comes to misdirecting the reader, and the ending is a stunning surprise. Louise Candlish's "Our House" and Laura Benedict's "The Stranger Inside," both involve strangers moving into other people's homes under dark and puzzling circumstances, but with enough plausibility to make these domestic suspense novels deeply unsettling.
In C.J. Tudor's "The Hiding Place," Simone St. James' "The Broken Girls," and Christopher J. Yates' "Grist Mill Road," crimes and grudges that have stewed for decades are revisited to chilling effect. Wendy Walker's "The Night Before" involves two sisters; one wild, one steady. The responsible one is thrown into turmoil when her sister goes missing after a date with a stranger she met online. Laura's dark past comes to light as Rosie searches for her, leading her to wonder who is really in danger: Laura or the blind date?
Titles to look out for this summer include "The Escape Room," by Megan Goldin. It's a debut thriller involving four Wall Streeters who are trapped in a locked elevator as a team-building exercise. But is it really? Candlish follows up "Our House" with "Those People," which involves an eccentric couple who move into a cookie cutter neighborhood and make waves, which eventually leads to a murder. Riley Sager is back in July with "Lock Every Door." An apartment sitter in Manhattan befriends another sitter who admits to being scared of the building and its dark history, right before she disappears herself. Ruth Ware returns in late summer with "The Turn of the Key," featuring an incarcerated nanny awaiting trial for the murder of a child in her care. The novel traces over the events that led her there, implicating other potential suspects in the process.
These thrillers are fast reads because each chapter has a hook at the end and they rarely demand vigilance, as in some complicated mysteries. The reader is expected to rely on instinct, rather than intellect. They are addictive and ideally suited to planes, beach chairs and campfires.
Olmstead is the Adult Services Librarian for Lewiston City Library. She reads everything and also enjoys hiking, knitting and yoga. Send her your go-to summer reads at bolmstead@cityoflewiston.org.