"Seattle Pioneer Midwife: Alice Ada Wood Ellis — Midwife, Nurse & Mother to All" By Susan E. Fleming/Ada Enterprises/275 pgs., $13.83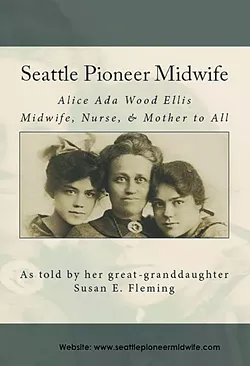 In 1900, Alice Ada Wood Ellis, a single mother of two young daughters, left Wisconsin forever en route to the port city of Seattle, where the Alaska Klondike Gold Rush was filling people's pockets. Ellis would find her own fortune, as a midwife nurse to prostitutes who came from as far as Alaska for her services.
At the turn of the 20th century, 95 percent of women gave birth at home. This was a problem when your home was a brothel and babies were bad for business. Ellis opened her home to women for 7 to 10 days for labor and recovery. It was time enough to get to know them over her blackberry pie, and hear their stories, which were passed down to Ellis' great granddaughter, Susan E. Fleming, an assistant professor of nursing at Washington State University. Fleming, a childbirth specialist and registered nurse for more than 30 years, tells them in her first book, "Seattle Pioneer Midwife: Alice Ada Wood Ellis — Midwife, Nurse & Mother to All."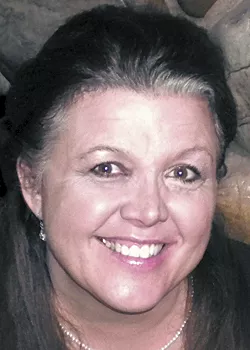 The book blends Ellis' captivating birthing stories with pioneer history and details about the evolution of nursing, which was viewed as an unskilled trade before the 1870s. Many of the prostitutes Ellis tended to were quite affluent and paid her well. Some gave their children away. Others kept them. More than a century later their pain, suffering and sorrow in childbirth remains real.
Fleming will read from her book at 7 p.m. Thursday, March 6, at Auntie's Book Store in Spokane. She will also read and sign copies from 10 a.m. to noon Saturday, April 19 at And Books Too in Clarkston and from 1:30 to 3:30 p.m. at BookPeople of Moscow. The book is available online at www.seattlepioneermidwife.com.