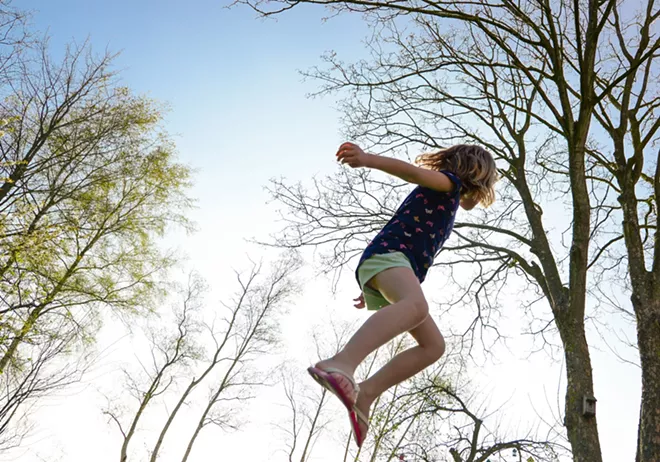 Keep that summertime boredom to a minimum with these upcoming activities for kids:
Bumble Bees at the Moscow Farmers Market
Learn about native bees at the Summer of Science program 9 a.m. to noon Saturday at the Moscow Farmers Market.
The free weekly program for elementary-age children will explore topics from food to bumble bees to water quality and is presented by the University of Idaho College of Agricultural and Life Sciences. Kids between ages 5 and 11 will receive a free science kit.
Rec Mobile
Rec Mobile, an outdoor recreation program through Lewiston Parks and Recreation, is off and running -- which is what kids likely will be doing if they attend, whether in a relay race or soccer game.
Rec Mobile provides safe, supervised organized games and activities at accessible sites around the community and can be found from 10 a.m. to noon at Jenifer Junior High (Mondays), Pioneer Park (Tuesdays), Lewis-Clark State College library lawn (Wednesdays), Jewett Park (Thursdays) and Sunset Park (Fridays). From 1:30 to 3:30 p.m., Rec Mobile can be found at Kiwanis Park (Mondays), Hereth Park (Tuesdays), Airport Park (Wednesdays), Beachview Park (Thursdays) and Syringa Park (Fridays). All locations are in Lewiston, except for Beachview Park in Clarkston. Locations are subject to change and posted at Lewiston Parks and Recreation's Facebook page.
Campfire Tales
Gather around the campfire for s'mores and stories from 7:30 to 9 p.m. today at the historical McConnell Mansion in Moscow.
The Latah County Historical Society event will feature stories told by Annette Pimentel, Jennifer Met and Troy Sprenke and will include a story about the life of Ione S. "Pinkie" Adair, a female homesteader living near the Idaho-Montana border during the great fire of 1910 who was asked to cook for the firefighters.
The free event includes s'more fixings and is the first of three Campfire Tales, hosted by the Latah County Historical Society, to be held this summer. McConnell Mansion is at 110 S. Adams St. in Moscow.