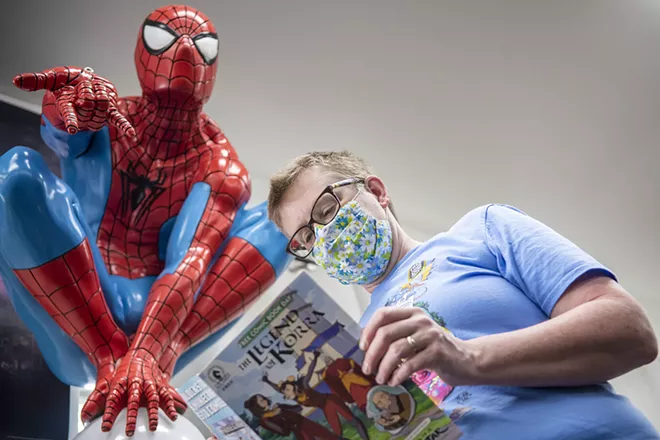 Everyone's a comic book fan, they just might not know it yet.
At least that's the philosophy of Katherine Sprague, co-owner of Safari Pearl in Moscow.
"If folks think there isn't a comic book for them, we want to prove them wrong this year," Sprague said. "There's something for everyone."
Saturday, Safari Pearl is celebrating the 20th anniversary of Free Comic Book Day. The Moscow comic book store has been part of it every year since opening. There will be more than 50 titles to choose from. People can choose three for free. If they want more, they can make a donation to the West Side Food Pantry and pick out another three comics.
In addition to the free comics, Safari Pearl will have back issue comics available for sale by the pound.
"It's always a fun time, and we have great books available this year," said Sprague.


Some of these include "Vampire: The Masquerade" by Vault Comics of Missoula, Mont., which is based on a role-playing game; "Star Wars: High Republic," (yes, that "Star Wars"); and "Legend of Korra," from the Nickelodeon television show.
The idea for Free Comic Book Day was started by Joe Field, a California comic book retailer, who modeled it after Free Scoop Night at Baskin-Robbins. Companies make comic books available to retailers at a reduced price, and then they are made free to customers. Over the years, participation in the event expanded as more publishers got involved and public awareness grew.
"It definitely has garnered new customers for us," Sprague said. For example, about 10 years ago a man visited the store on Free Comic Book Day with his young daughters. The event reignited his passion for comic books and he began collecting again. "Now his daughters are collecting comics as well."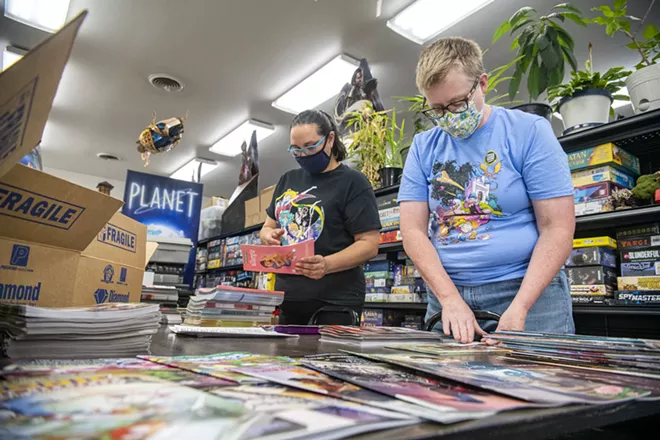 Last year, because of the pandemic, Free Comic Book Day 2020 was indefinitely postponed.
"The pandemic has a huge impact on the comic book market," Sprague said.
New comic books weren't shipped for several months because distributors and publishers shut down. Safari Pearl relied on support from the community and selling back issues online to make it through.
"Retailers were pretty resilient and, for the most part, we all survived it," Sprague said.
The help from the community inspired Sprague to begin distributing food to people in need at Safari Pearl. Eventually that became the West Side Food Pantry.
"We had huge outreach from our customers, and we tried to reciprocate by giving back to the community," Sprague said.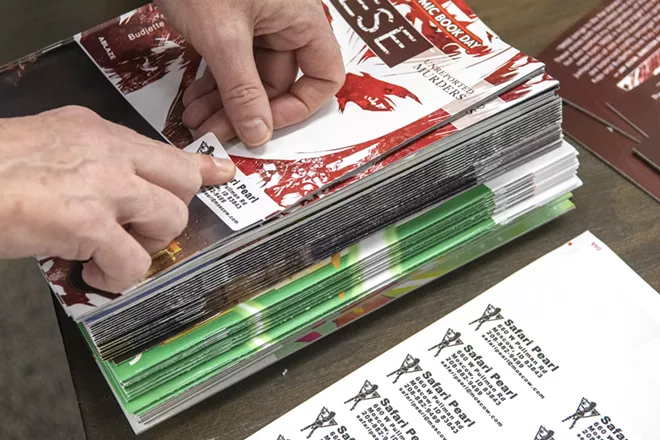 This year, Free Comic Book Day was postponed from its usual weekend in May until August, so once again comics and readers can find each other.
"We just live in an incredibly giving community and we want to give people comics," Sprague said.


IF YOU GO
WHAT: Free Comic Book Day.
WHERE: Safari Pearl, 660 W. Pullman Road, Moscow.
WHEN: 11 a.m. to 7 p.m. Saturday.
OF NOTE: People can get three comics for free; after that a donation can be made to the West Side Food Pantry for an additional three comics.