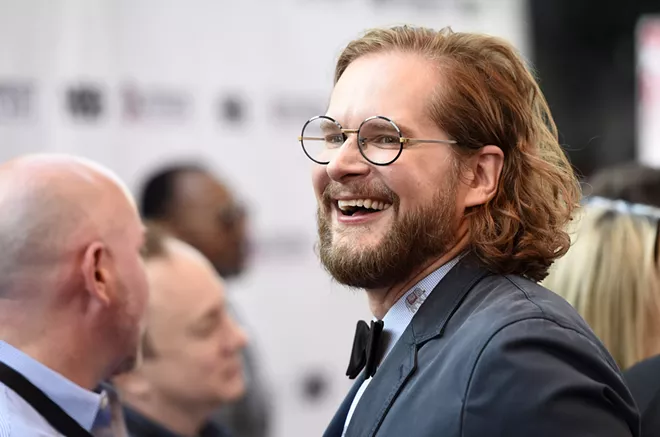 June 8 saw a big announcement for Bryan Fuller, the Clarkston native who has spent the last two-and-a-half decades shaping the face of modern television: He will make his feature film directorial debut with an adaptation of "Christine," the 1983 Stephen King novel about a teen whose '58 Plymouth has a murderous mind of its own. The project is under Blumhouse Productions, a company that has made a name for itself as a heavy-hitter in the realm of horror with films like "Get Out," "Halloween" (2018), and "Paranormal Activity."

Fuller, who grew up in the Lewiston-Clarkston Valley and graduated from Clarkston High School in 1987, has created some of modern television's most distinct fare. Given the leaps television has made in the last two(ish) decades, this is no small feat.
Some television auteurs tend to stick to one genre, or close to it. Fuller's work has crossed multiple genres. He is better known for distinct elements he brings to each project, like combining the macabre and the humorous with an eye for visual sumptuousness. He also has an uncanny knack for casting. Fuller regularly gives character actors moments in the sun, eschewing the most popular actor for the one that best fits his vision. For example, David Tennant, best known for portraying Dr. Who, was one of NBC's top picks to play Hannibal Lecter in Fuller's "Hannibal" series, but Fuller wanted, and eventually hired, Danish actor Mads Mikkelson, then virtually unknown in the States.
Fuller regularly uses actors across multiple series, and it's speculated that some of these shows may take place in a shared universe. The evidence is peppered throughout in small details, similar to Quentin Tarantino's regular inclusion of Red Apple Cigarettes; though it's also likely that Fuller uses them simply as Easter Eggs for fans to find. Given the level of specificity in his work, it's not surprising that Fuller has a cult following that sticks with him from project to project, regardless of genre.
Fuller is also notable for the way he handles his characters. Before "representation" became a buzzword, he was creating organic characters whose identities were tied to, but not tied up in, their racial or gender identities; which is to say, they drive the story in a meaningful way that never feels forced. These characters mirrored Fuller's distinct style. They are fresh to audiences and deepen the story's originality and emotional punch.
While Fuller regularly works with co-creators and collaborators, his body of work speaks to a vision very much his own. Even more remarkable, Fuller has put his stamp on something for nearly every genre preference.
For ease of access to Fuller's two decades worth of output, his most notable television works are divided up by genre in the list below. If a show sounds appealing, dive in.
Comedy-Drama
"Dead Like Me" (2003-2004)
"Wonderfalls" (2004)
Two of Fuller's earliest works are perhaps the most palatable for mainstream audiences and bear the earmarks of what he's best known for.
His first original creation, "Dead Like Me," follows a recently deceased teen girl as she steps into the role of a reaper, as in Grim Reaper. She helps the newly dead cross over into the afterlife. Hilarity, as they say, ensues. Also, drama.
"Wonderfalls'' follows a young 20-something whose humdrum life working in a Niagara Falls gift shop is upended when knickknacks and other inanimate objects start telling her to speak with strangers, thus involving her in their lives and forcing her to deal with some of her own shortcomings. Sadly, and as it is known for doing, the Fox network aired only four episodes of the series. Thankfully, all 13 episodes debuted on DVD where the show found its audience.
Superheroes: "Heroes" (2006-2009)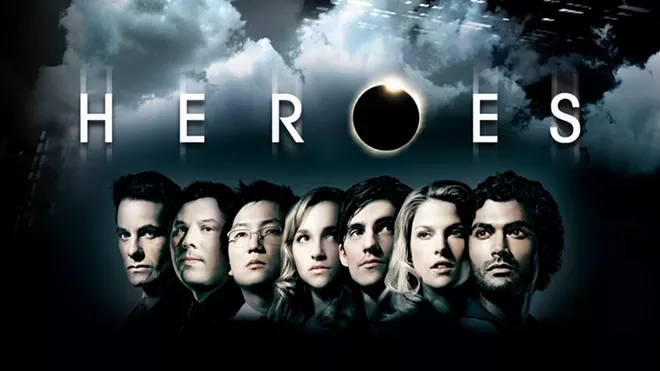 Two years before "Iron Man" kicked off the modern Marvel Cinematic Universe, Fuller worked as a writer, consulting producer and co-executive producer on "Heroes." The show followed multiple characters as they discovered their superpowers. Their lives eventually intersect as they seek to prevent evil and catastrophe. The show can be extremely uneven, in terms of plot quality, but the episodes bearing "written by Bryan Fuller" stand out . If you need a prime example, check out the episode "Company Man" (season 1, episode 17).
Sci-Fi: "Star Trek: Discovery" (2017)
Fuller got his start back when "Star Trek" had an open script submission policy. He went on to write episodes of "Deep Space Nine" and was a staff writer on "Voyager." In 2017, he co-created "Star Trek: Discovery" and his fingerprints are all over season one, despite leaving early in the production process. Season one of "Discovery" might be some of the darkest and deepest territory through which the "Star Trek" series has boldly gone. A list of the episodes he penned is easily found online.
Romance/Police Procedural: The lighter side.
"Pushing Daisies" (2007-2009)
Until "Hannibal," Fuller was best known for creating "Pushing Daisies," a show with the backbone of a police procedural (think "NCIS" or "Criminal Minds"), but a sweet, romantic core. Fuller is well known for combining gallows humor with candy coating and "Pushing Daisies" is his calling card in this regard. The show centers on a pie maker with the ability to resurrect the dead. He uses his skill to bring murder victims back to life, solve the crime and collect the reward money. To complicate matters, said pie maker falls in love with a woman he has revived, but they can never touch. If this sounds like pure genius, it is, and the show's aesthetics match this level of innovation. Visually, it nods to the work of Wes Anderson, Tim Burton, and Jean-Pierre Jeunet ("Amelie," most specifically). More than a decade after its debut, it's still one of TV's most heart warming, heart breaking, and distinctly beautiful creations.
Horror/Police procedural: The darker side.
"Hannibal" (2013-2015)
Cannibalism and broadcast television make for strange bedfellows but if someone was going to put Hannibal Lecter on NBC, it was Fuller. Taking the novels and going in his own direction,
Fuller focused on the intimate relationship between Lecter and FBI investigator Will Graham. The show gained high critical acclaim upon its initial broadcast in 2017 and became a cult hit, with fans donning the name "Fannibals." It garnered an even wider audience when it hit Netflix at the same time "stay at home" orders were issued for the 2020 pandemic. Six years after its cancellation, people are still clamoring for a fourth season.
"Hannibal" is considered by many to be Fuller's masterpiece, and, while this may not be fair to "Pushing Daisies," it's certainly in the running. The show's visual acuity is second to none, from its tightly framed conversations, to the montages of Lecter cooking up his dinner, the show operates with the same precision Lecter uses to keep one step ahead of his would-be captors (and choose his victims). As "Pushing Daisies," assimilated visual and tonal cues from Burton and Jeunet, "Hannibal" takes inspiration from Stanely Kubrick and David Lynch.
The show's emotional depth is also of significant note. Very little fiction handles death, grief, loss, and how they messily tie us together like "Hannibal" does. A cautionary word on bingeing this series: Don't let the roiling plot and dramatic intensity distract you from a chance to ruminate on its most profound moments.
The Epic- "American Gods" (2017)
Turning to more literary source material after the demise of "Hannibal," Fuller adapted Neil Gaiman's "American Gods" for Starz. While "Hannibal," pushed the boundaries for broadcast TV, "American Gods" is go-for-broke from the pilot, which sees Fuller reuniting with frequent collaborators like director David Slade ("30 Days of Night") and composer Brian Reitzel ("Hannibal," "30 Days of Night"). The show follows Shadow Moon, a man recently released from prison whose wife dies in a car crash involving an act of infidelity with Moon's good friend. With little to live for and nothing to lose, Moon accepts an offer from Mr. Wednesday, a smooth-talking and mysterious figure who just might be a person of great mythological standing (Hint: look up the etymology of "Wednesday.").
For "American Gods," it's clear Fuller took everything he'd learned with "Hannibal" and went bigger and brighter. It's a stunning tour-de-force. Fuller left the show after season one.
Extra Credit: Fuller adapted Stephen King's "Carrie" for television in 2002 and created a Munsters reboot, "1313 Mockingbird Lane," that didn't go beyond a pilot in 2012.
Thompson enjoys putting somewhat carefully chosen words in relatively meaningful order. He has been to college. He lives in Lewiston and is on Instagram as @theswap_quadcities and via email at lcvrecordswap@gmail.com.