Commentary

Here are some great books published in 2021 to delight the children and teens in your life: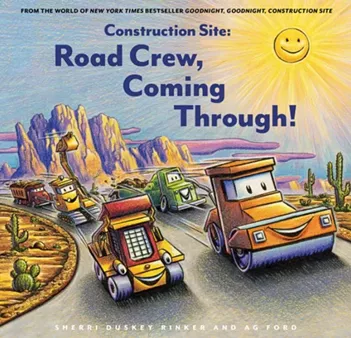 Pre-reader and growing reader
"Construction Site: Road Crew, Coming Through!"
By Sherri Duskey Rinker; illustrated by Ag Ford
In this story told in rhyming text, seven new road-building machines set out on a job — building, rolling, paving and painting a brand new road.
"Narwhal's School of Awesomeness" (Narwhal and Jelly Book No. 6)
By Ben Clanton
Narwhal and Jelly become the coolest teachers in the worldwide waters in the hilarious sixth book of this blockbuster graphic novel series. Young readers can dive into four new stories about Narwhal and Jelly becoming substitute teachers.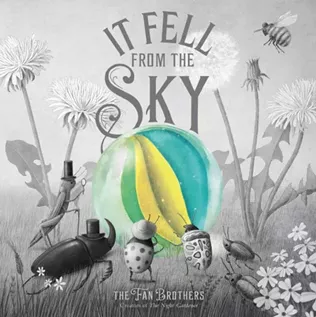 "It Fell from the Sky"
Written and illustrated by brothers Terry and Eric Fan
It fell from the sky on a Thursday. None of the insects know where it came from, or what it is. Some say it's an egg; others, a gumdrop. But whatever it is, it fell near Spider's house, so he's convinced it belongs to him. The illustrations, rendered digitally and in graphite, offer mesmerizing crispness, definition and detail.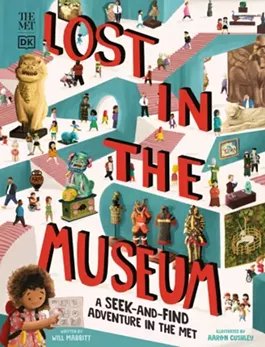 "Lost in the Museum: A seek-and-find adventure in The Met"
By Will Mabbitt; illustrated by Aaron Cushley
7-year-old Stevie is lost in the galleries and needs to locate a series of artworks to find her way out and back to her family. Can you help her? Perfect for the 7- to 9-year-old hidden-picture fan.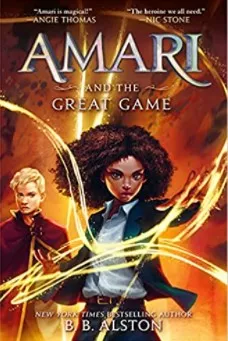 Middle grade
"Amari and the Night Brothers"
By B.B. Alston
"Artemis Fowl" meets "Men in Black" in this exhilarating debut middle-grade fantasy, the first in a trilogy. 13-year-old Amari, a poor Black girl from the projects, gets an invitation from her missing brother to join the Bureau of Supernatural Affairs and join in the fight against an evil magician.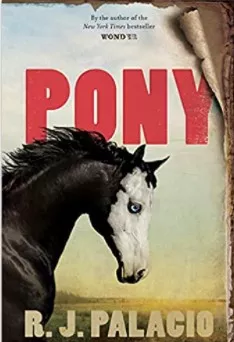 "Pony"
By R.J. Palacio
The bestselling author of "Wonder" returns with an enthralling adventure about a boy on a quest to rescue his father, with only a ghost as his companion and a mysterious pony as his guide.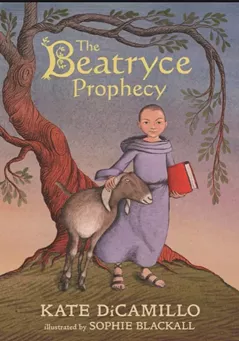 "The Beatryce Prophecy"
By Kate DiCamillo
The prophecy foretold of a girl who would "unseat a king and bring about a great change." With the help of a demon goat and the ability to read and write (skills considered illegal for women in this medieval world), Beatryce is poised to do just that. DiCamillo's fantasy has no magic, but is a gentle tale of the power of love and the determination to do the right thing, even when that thing comes at great personal cost.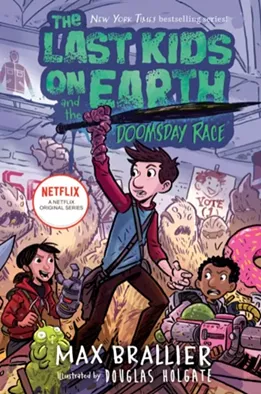 "The Last Kids on Earth and the Doomsday Race"
By Max Brallier
With his zombie-controlling powers growing stronger, Jack Sullivan and his buddies are road-tripping toward the mysterious Tower, where they must once and for all stop Rezzoch the Ancient, Destructor of Worlds, from descending upon our dimension in Book 7 of the best-selling "The Last Kids on Earth" series.
Teen
"Firekeeper's Daughter"
By Angeline Boulley
Eighteen-year-old Daunis Fontaine has never quite fit in, in her hometown or on the nearby Ojibwe reservation. She dreams of a fresh start at college, but when family tragedy strikes, Daunis puts her future on hold to look after her fragile mother. The only bright spot is meeting Jamie, the charming new recruit on her brother's hockey team. Yet even as Daunis falls for Jamie, she senses the hockey star is hiding something. Everything comes to light when Daunis witnesses a shocking murder, thrusting her into an FBI investigation of a lethal new drug.
"Prepped"
By Bethany Mangle
Raised among doomsday preppers, Becca Aldaine's life has centered on planning for the worst, But when her escape plan is jeopardized, she turns to the boy from the bunker next door — whom she is expected to marry — and hopes for the best.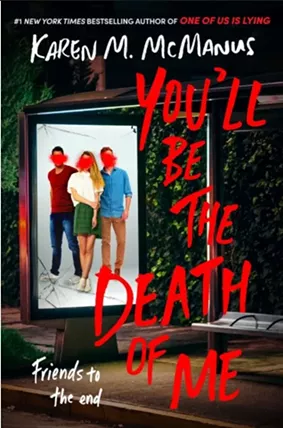 "You'll Be the Death of Me"
By Karen M. McManus
Estranged friends Ivy, Mateo and Cal witness a murder while skipping school, and the only way they can solve it is by revealing what they have been hiding from one another — and themselves.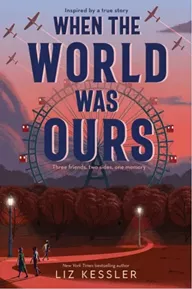 "When the World Was Ours"
By Liz Kessler
The "brutally honest and totally believable" (Booklist, starred review) story of three young friends whose fates are intertwined during the devastation of the Holocaust is based on a true story.
Neuman is the youth services librarian at the Asotin County Library in Clarkston.