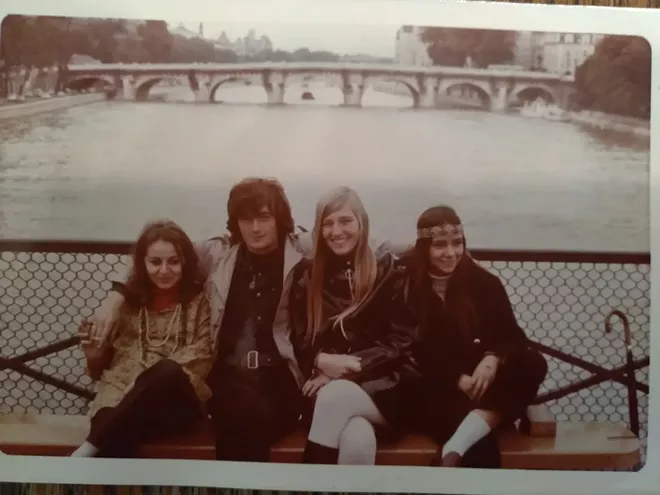 Editor's note: Asotin resident Tisa Ater's first-person account of meeting Paul McCartney was published in the Moscow-Pullman Daily News in October 1989. We're running it again in honor of McCartney's concert in Spokane, scheduled for tonight. "I sincerely hope that this story will provide some needed chuckles and 'Good Day Sunshine' in the readers' lives!" Ater said, via email.
———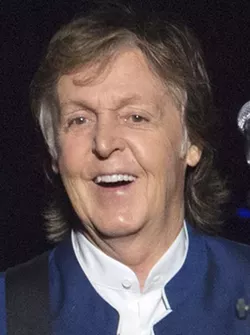 It was the night of Oct. 28, 1968. "Hey, Jude" was hitting the charts with immense popularity, all six-plus minutes of it.
And there I stood, 19 years old, rain-drenched, face to face with Paul McCartney.
I had saved up $1,100 over a period of two years, working weekends for the San Francisco Post Office sending mail and packages to the boys over in Vietnam. So I decided to hitch-hike around Europe, and "cast myself to the winds," so to speak.
I arrived in London in late September. One day I was walking across the street from the British Museum. There were several charming bookstores in a row, and I stepped into one. Two strange old ladies were sitting in a corner, chatting and having tea. We began a conversation, eventually focusing on religion and philosophy. They were part of an exclusive religious following, and they wanted me to join one of their meetings that particular evening. They laughed as they told me that their house was right across the street from Paul McCartney's house. My eyes grew big, I'm sure, and I quickly responded, "What time?"
The night was black and pouring rain. I took the "tube" (subway). It was about 8 p.m. when I arrived in St. John's Wood, an elite neighborhood in London. (Remember the Rolling Stones' reference to it in "Play With Fire"?) Beautiful old brick houses with huge fences lined the streets. I entered the house of my newfound friends. Sitting in a circle in a gorgeous library were several older ladies and gentlemen, quietly talking. They smiled as I entered, and encouraged me to sit down. I can't remember one thing about the conversation that night because all I could concentrate on was the fact that Paul McCartney was no more than 150 feet away from me! How restless I was! But I wanted to be courteous! After all, I was, in a sense, using them to get to Paul McCartney. I politely excused myself from their company within 30 minutes. I then ran across the street and stared at the house facing me.
It was a two-story, light brick house, very conservative, with white window frames. A huge and solid arched black gate protected the path to the house. Bright, warm lights shone from both floors. Somebody was home. I stood there in the pouring rain, my waist-length hair drenched, my black patent leather mini raincoat doing its best to repel the wetness. I thought, "I've worked so hard for two years, saving this money to go to Europe. All of a sudden, by a stroke of luck, I find out where Paul McCartney lives. What do I do with this information? Do I just shrug my shoulders and turn away?" No! How could I?
Woeful complaints were etched on the black gate. "Paul. I've waited here 8 hours for you, and you never come out." "Paul, we luv you!" As I read the Beatlemaniac graffiti, I wondered if I, too, should be counted as one of those who "lost out." Not so! I needed a good story to tell my grandchildren someday, and this was it!
I rang the white doorbell on the black gate. No answer. The black gate was connected to a 15-foot solid brick fence surrounding the house and property. I walked around to the left side of the brick fence. There was a skinny tree waving to me on the other side of the fence. Suddenly, I thought about German shepherd dogs. What if he had guard dogs?! I was terrified of mean dogs. No, I just had to take a chance. I clutched the top branches of the tree, pulled them down to me and scaled the fence with my high black boots. A comic picture flashed through my head. I'll fall into some garbage cans and really make a scene. But all went well as I topped the fence and jumped down into the front yard. I strolled easily to the front door, expecting some maid in a black-and-white uniform to appear. I rang the doorbell next to the white door.
Paul McCartney opened the door. He said, "Yes?"
I stood transfixed. My body and brains had turned to Jell-O. I'm sure I gave a stupid gaze and smiled back to him as I sputtered, "Hi! I just wanted to see you!"
He cracked the door open about 1 foot wide and looked me over. It was still pouring.

"Oh," he replied coolly, a bit aloof and cautious. "But how did you get in?"
"I climbed over your fence," I answered.
"But why didn't you ring the doorbell on the front gate?"
"I did, but nothing happened. It didn't work," I replied.
"Oh, so you climbed over the fence," he said in a sing-songy, comical way.
He almost looked like he was going to laugh and enjoy it all, but something prevented him from letting down his guard. I'm sure he was used to such events. There was a long pause.
I asked, "Are you busy? Oh, of course you are." I laughed nervously.
"Yes, as a matter of fact, I am busy," he replied. I heard voices in the room behind him. I thought of asking him for a handkerchief.
"Well," I said, "could you please open the front door for me? I really don't feel like jumping over your fence again. Do you mind?"
"Oh no, not at all," he said graciously, and very, very British.
He opened the door and closed it behind him. He had no beard or mustache and his hair wasn't too long. He had on tight black denim jeans, a light-colored cardigan sweater and a white shirt. He looked quite preppy. He put both hands in his rear pockets and walked in front of me. I followed as if in a dream, very content. Paul McCartney was opening the door for ME!
He opened the front gate in a wide swing and stood by it, much as a guard at Buckingham Palace would stand by his post. I giggled and smiled and said, "Thank you so much!" He nodded. I continued in a shrill voice, "Hope I didn't disturb you!"
"No, not at all." He was so polite and restrained.
I waved goodbye.
The gate shut behind me. Two East Indians with turbans on their heads passed by as I ran down the street, yelping with glee and kicking up my heels. They couldn't figure it out.
I could have died at that moment, and my life would have been complete with all that life has to offer. To be 19 years old in 1968 and to have come face to face with a real live Beatle was indeed the ultimate experience for my immature psyche. I felt so privileged. And yet, at the same time, the experience aged me. It taught me that Paul McCartney was just another human being, really not so different from anyone else. He didn't have an aura surrounding his head and symphonies didn't resound when he opened his mouth. Some reality had set in, and some illusion had left this poor girl's heart. But indeed, the intensity of that initial moment when he opened the front door — this I will cherish in my heart as long as I live. Would I do it again? You bet!
And you can be sure I'll tell the story time and again to my children and grandchildren.