The dogwood trees are in full bloom this weekend, showing off for a busy Dogwood Festival weekend in the Lewiston-Clarkston Valley. Here's what to expect:
Art Under the Elms
Nearly 120 artisans will sell their wares at Art Under the Elms Friday, the Dogwood Festival's signature event.
Paintings, photography, glass works, jewelry, food, clothes, puppets and more will be for sale on the lawn of the Lewis-Clark State College campus Friday through Sunday. There will be live music on two stages, free craft activities for kids and a food court. Dogwood Fairy Tea parties, where kids and adults can make a fairy garden to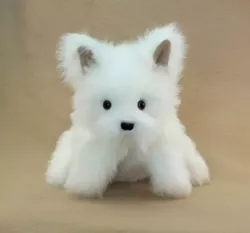 take home while enjoying tea and refreshments, will happen every hour on the hour from 11 a.m. to 3 p.m. Saturday and Sunday. People are advised to sign up ahead of time at the tent near the Administration Building. A Family Fun Fair will feature games, a bouncy castle, face painting and more. The Dogwood Show and Shine is 10 a.m. to 3 p.m. Saturday at the 11th Avenue entrance.
Admission is $3 for a three-day pass. Children ages 6 and younger are admitted free. Admission is free to the food court, music at the Student Union Building Amphitheater and the show and shine. Hours are noon to 7 p.m. Friday, 10 a.m. to 6 p.m. Saturday and 10 a.m. to 4 p.m. Sunday.
Other Dogwood Festival Events
Seaport River Run
Saturday starts with a shot at 9:40 a.m. when the 39th annual Seaport River Run begins at Swallows Park in Clarkston. Runners can choose between the 2.9-mile course and the 6.2-mile course along the Snake River. The race ends at Hells Gate State Park in Lewiston. Registration is available online at raceentry.com.
Dogwood Dunk
The Dogwood Dunk 3 on 3 Basketball Tournament, open to fifth grade to adult males and females, starts at 9 a.m. Saturday at the Lewis-Clark State College Activity Center parking lot. Late registration is from 7:45 to 8:45 a.m.
Dogwood for the Dogs
The Lewiston All Breed Dog show is Friday through Monday at the Nez Perce County Fair Building. Dog breed experts will showcase their knowledge of dog training and breeds. Hours are 8 a.m. to 6 p.m. each day. There is a $5 parking fee and free admission.
Jewels of the Valley
The Seaport Quilters Guild will showcase an array of work by regional quilters at the 31st annual Festival of Quilts, Jewels of the Valley at Clarkston High School. Hours are 9 a.m. to 5 p.m. Saturday and 10 a.m. to 4 p.m. Sunday at Clarkston High School. Admission is $4.