Zoe Hana Mikuta, author of the recently released science fiction novel "Gearbreakers," will kick off Washington State Univerisity's Visiting Writer Series next week.
Mikuta won a two-book publishing deal at age 19 which led to "Gearbreakers" and its soon-to-be released sequel, "Godslayers." Now 20, she recently sold the movie rights for "Gearbreakers" to a producer. On her website, she says that deteriorating worlds and characters with "bad tempers, skewed morals and big hearts" are what she primarily enjoys writing about. Her characters are queer, half-white girls without families who fight robots and fall in love.
"Gearbreakers" centers on two main characters, Eris and Sona, in a fictional world. The two seem, at first, to be on opposite sides of a war spread by the oppressive rule of Godalia and giant mechanical weapons known as Windups. After a run-in with each other, they learn that their intentions and morals aren't as different as they think.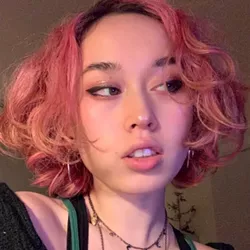 Mikuta, who is Korean-American, grew up in Boulder, Colo. She attends the University of Washington in Seattle where she studies creative writing and history of religion. She will speak at 6:30 p.m., Wednesday, Sept. 22, at the Elson S. Floyd Cultural Center, 405 S.E. Spokane St., in Pullman. The event is free. More information on Mikuta and her works can be found online at zoehanamikuta.com.