Five LC Valley musicians will sing more than 20 songs in one evening for "A Night of Musicals," Abuzz Theatre's fundraiser. Here, the singers talk about their background and some song favorites, plus a few practicing quirks that get them polished for the stage.
BETH LEGG
Age: 33 Occupation: Private voice teacher Residence: Clarkston Music history: Bachelor's degree in music from Washington State University, 14 years teaching voice Best musical seen: "Wicked" in Seattle Favorite song to sing: "Defying Gravity" Practicing quirks: I memorize my songs by listening to them while I run. Biggest musical influence: Dr. Sheila K. Converse, professor at WSU Best memory of these rehearsals: Picking music that we love to sing.
CONNIE EVANS
Age: 44 Occupation: Treatment coordinator at Southway Orthodontics Residence: Lewiston Music history: Professional singer in two popular Seattle bands in the 1990s, studied music performance at Green River Community College in Auburn, Wash., and has been performing in musical theater since age 6. Best musical seen: "Wicked" on Broadway Favorite song to sing: "The Movie in my Mind" from "Miss Saigon" Practicing quirks: Not sure if they are "quirks," but I memorize all of my music in the car or at the gym while I'm sweating on the Stairmaster. Biggest musical influence: Patti Lupone!
JENNIFER OPDAHL
Age: 30-something Occupation: Freelance crafter Residence: Lewiston Music history: Classically trained mezzo-soprano, associate's degree in liberal arts from Waldorf College Best musical seen: "Jersey Boys," the first National Tour in San Francisco, "Ragtime" at the Coeur D'Alene Summer Theatre and "Mary Poppins" touring cast in Spokane. Best shows I've seen and been in: "Sweeney Todd" and "Suessical" at the Lewiston Civic Theatre Favorite song to sing: Asking me a favorite song to sing is like asking a mother of sextuplets which one is her favorite. I sing everything, all the time. It's like musical Tourette's, and it's hereditary. Practicing quirks: If I am having a hard time getting the right breath support, I'll lie on the floor and sing. If I am struggling getting into head voice, I'll sing the whole song like an opera diva. If I have a big audition coming up, I'll Skype one of my family members who are also music teachers (there are five) and get their input. I also sing to my cats a lot. They don't like it. Biggest musical influence: I was in jazz choir in high school and college, so I like to think that I was/am influenced by Ella Fitzgerald, Billie Holiday, Diana Krall, Peggy Lee, Judy Garland, all those great old souls. Best memory of these rehearsals: Every night that I get to sing with this group of amazingly talented singers and musicians. Seriously I feel like I won the performer lottery and get to make music with my friends, who all just happen to be musically gifted.
KIRK GUSTAFSON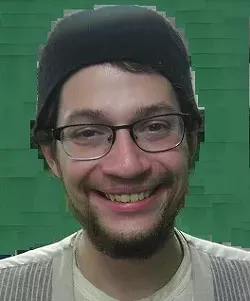 Age: 23 Occupation: Restaurant manager Residence: Clarkston Music history: Anything I can sing any time, with encouragement from my high school music director. And any musicals I have time to do. Best musical seen: The one that made me want to do theater was "Sweeney Todd," which I saw at our own civic theater. Favorite song to sing:I love to sing "Hallelujah." You probably know it from "Shrek." Practicing quirks: I listen to and sing my songs constantly. Even cooking at work. My friends always want to kill me when I'm in a show. Biggest musical influence: Well funny enough Mr. Bill Legg. He introduced me to funk which led to blues which led to ... well everything else. Plus, he taught me to sing right. Which is a bigger deal than I knew.
DUSTY KATZENBERGE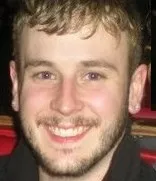 Age: 25 Occupation: Seven-year employee at Bob's Pet and Pond Residence: Lewiston Music history: I lettered in theater and Goldvoices at Lewiston High School and have been in 38 theatrical performances from junior high to the civic as an adult and also perform lead vocals in a rock band. Best musical seen: "Jersey Boys" Favorite song to sing:I love to sing vaudeville and jazz, so "All for the Best" is my favorite. Practicing quirks: Laughter and smiles. Biggest musical influence: Gary Gemberling, a former music teacher at Lewiston High School. Best memory of these rehearsals: When Kirk and I sang "All for the Best" for the first time in three years and nailed it.
"A Night of Musicals" takes place at 6 p.m. Saturday in the Orchid Room of Morgan's Alley. Reserved seating is $30 and includes admission, a performance, buffet, dessert and one raffle ticket. Additional raffle tickets may be purchased for $5 the night of the event. Raffle items include donations from local businesses, artists and friends of Abuzz. A no-host bar will be on site. Reserved seating is limited to 100 people and tickets will not be sold at the door. To purchase tickets, visit abuzztheatre.com.
Treffry can be contacted at (208) 883-4640 or ltreffry@inland360.com. Follow her on Twitter @LindseyTreffry.
List of songs to be performed: "What's the Buzz" from "Jesus Christ Superstar" - Cast "As Long as You're Mine" from "Wicked" - Connie and Dusty "Tell Me on Sunday " from "Song and Dance" - Beth "Get Out and Stay Out" from "9 to 5" - Jennifer "You and Me (But Mostly Me) from "Book of Mormon" - Dusty and Kirk "As if we Never Said Goodbye" from "Sunset Boulevard" - Connie "The Song That Goes like This" from "Spamalot" - Jennifer and Kirk "Practically Perfect" from "Mary Poppins" - Beth "Singing in the Rain" from "Singing in the Rain" - Kirk "Working my Way Back to You" from "Jersey Boys" - Dusty "Mamma Mia" from "Mamma Mia" - Beth, Connie and Jennifer "Left Behind" from "Spring Awakening" - Dusty "I Can Hear the Bells" from "Hairspray" - Jennifer "Can't Help Lovin' Dat Man" from "Showboat" - Beth "Being Alive" from "Company" - Kirk "Whatever Happened to my Part" from "Spamalot - Connie "42nd Street" from "42nd Street" - Chealsea Bircher, a tap dance "All I Ask of You" from "Phantom of the Opera" - Beth and Dusty "Heaven Help My Heart" from "Chess" - Connie "Don't Rain on My Parade" from "Funny Girl" - Jennifer "All for the Best" from "Godspell" - Dusty and Kirk "You Can't Stop the Beat" from "Hairspray" - Cast