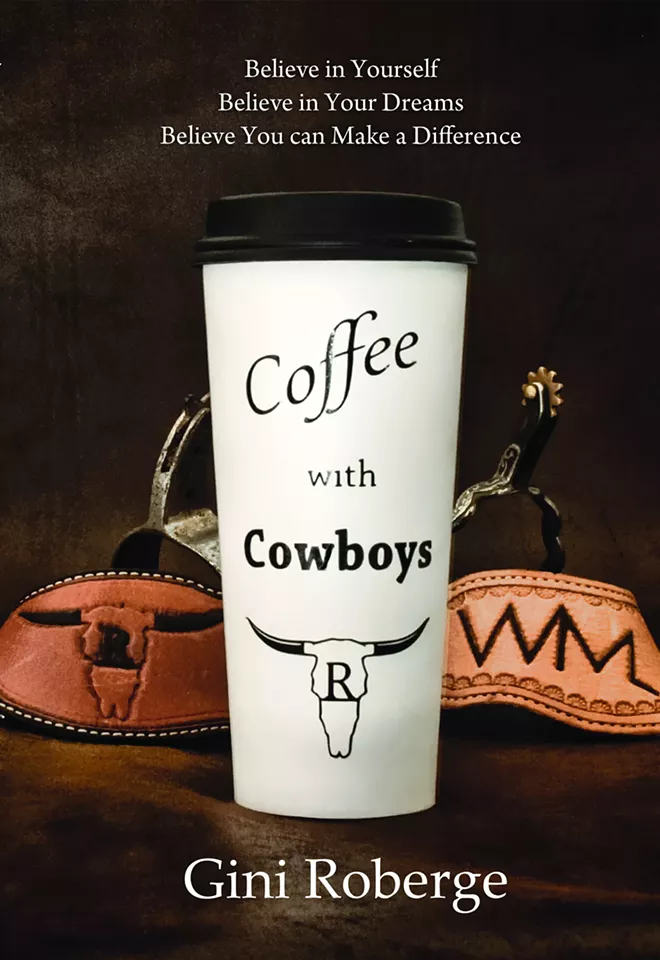 By Jennifer K. Bauer
jkbauer@inland360.com
For rodeo fans, the excitement begins the moment the competitor and livestock meet in the arena. Within minutes, or seconds, one will emerge the winner. It's a victory years in the making, whether the champion has two legs or four.
In her latest novel, "Coffee with Cowboys," Lewiston author Gini Roberge takes readers behind the scenes of the Northwest's biggest rodeos to tell the story of the rodeo circuit from two sides. The first half of the book is the tale of the professional cowboys and cowgirls. The second half is about the stock contractors and the horses' journey to the chute. While many characters are fictional, the book also features real people and livestock from recent rodeos.
"It's definitely turned into an epic, for sure," Roberge said about the book, which is more than 800 pages and was self-published this fall.
The idea for the story came to her at the 2018 National Finals Rodeo in Las Vegas. She and a friend were at a ceremony watching Clayton Biglow receive a buckle for his record-breaking ride on a gray bucking horse named Virgil. Virgil's stock contractors also received a buckle. That's when the question popped into her mind: "What's the story there that brought those people onto the stage and brought that horse and cowboy together?"
To answer that question, Roberge researched the story by interviewing competitors and stock contractors from the Big 4 Rodeos Association, which includes Walla Walla, Pendleton, Kennewick and Lewiston. She learned tips and tricks of the trade along the way and wove them into a story about high hopes, crushing disappointments and passion for the sport.
"Each side deserved a full story, so the book just grew," she said.
Roberge's previous novels include the "Tager Herd" series. Book No. 20 in the series is scheduled to be released by Christmas, she said.
Her books are for sale at Intermountain Feed in Lewiston, And Books Too in Clarkston and online.
IF YOU GO
WHAT: Author Gini Roberge signing "Coffee with Cowboys."
WHEN: 5:30 p.m. Saturday.
WHERE: Lindsay Creek Vineyards, 3107 Powers Ave., Lewiston.
More signings are scheduled for:




11:30-1:30 p.m. Nov. 21, And Books Too, 918 Sixth St., Clarkston.




4-7 p.m. Dec. 3, DZ Designs (formerly the Picture Gallery), 821 Main St., Lewiston.




10 a.m. to 1 p.m. Dec. 12, Intermountain Feed, 2310 Frontage Road, Lewiston.