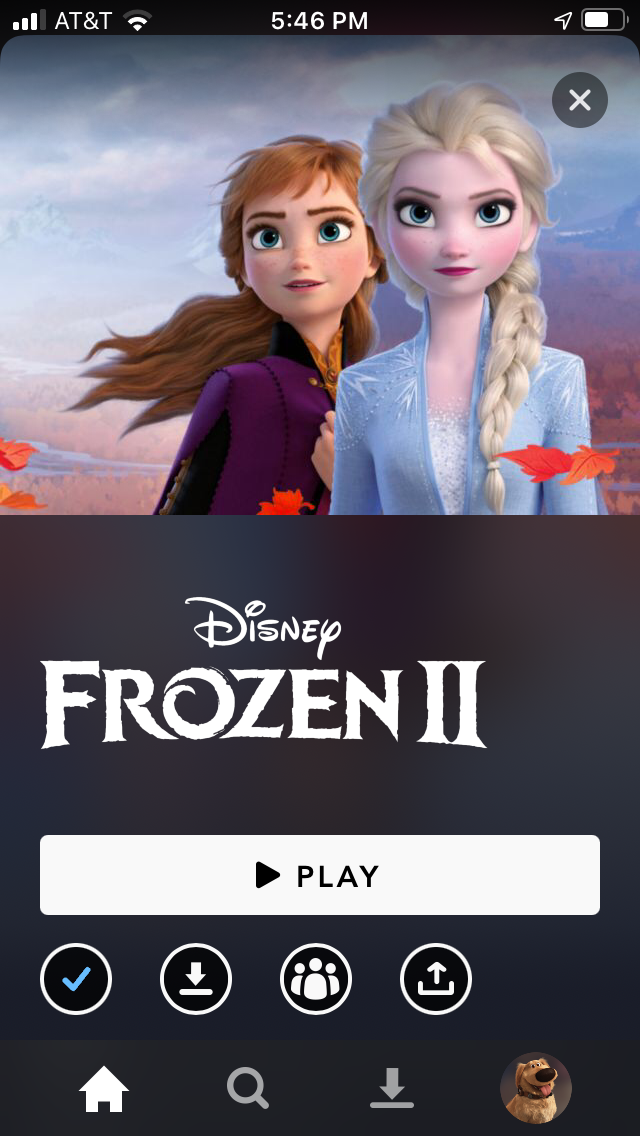 By Kaylee Brewster
COMMENTARY
This holiday season is one like no other.
Most people will be heading indoors, separated from extended family and friends, unsure of when they will all be together again. The tradition of sitting together, watching a movie as the holiday feast is digested, will be a memory from 2019.
But it doesn't have to be.
Thanks to technology and streaming services, there are ways to watch a movie "together" while safely separated. Different streaming platforms offer varying features that allow you to share a simultaneous viewing experience with others who may be in a different home, city, state or even country.
These features include: video synchronizing, which allows a program to be paused for everyone in the group. Group chat is a chat box that allows you to type or send reactions to others as you watch. If a service has video chat, you can see other people's faces and the show at the same time, which enhances the feeling of being in the same room.
Here are a few group watch options and the features they offer:
Disney+ GroupWatch
What you need: Disney+ app.

The option to view a show with a group is part of the Disney+ streaming service, which makes it easier to use. Open the Disney+ app on your phone, tablet or screen and find the program you want to watch. Then click the "GroupWatch" button, located next to the details of the title. After that, it will give you a link that you can send to the people in your GroupWatch.
A pro to using Disney+ is that it can be streamed on your TV, so you are not limited to watching a show on your phone, tablet or computer. While the GroupWatch function does allow for video synchronizing, it isn't the best for sharing reactions with others because it doesn't have a group or video chat. You can send a limited set of emojis (happy, sad, angry, love), but that's about it.
Hulu Watch Party
What you need: Streaming device for Hulu.
This is another option for watching together through a streaming service. The icon can be found next to the details of the title. You can send a link to others using the "chain" icon. There are several downsides to this service. First, not all titles have the option for group watch. Second, everyone not only needs to have Hulu, they must subscribe to the same tier subscription of Hulu (ads, no ads, etc.). Hulu's group watch feature does have video synching and a group chat.
Amazon Watch Party
What you need: Amazon Prime account.
Another option that is simple to use because it is through the streaming service rather than an outside source. Click the group watch icon and then send the link. This option has a group chat. The only downside is the limited library; the only content available is from the Amazon Prime video library. It doesn't include films or series that have been purchased or rented.
Teleparty (formerly Netflix party)
Streaming services: Netflix, HBO, Hulu, Disney+.
What you need: Google Chrome.
This method of watching together can be tricky the first time around but after that, it is pretty easy to use. First step is to download the Teleparty extension to your Chrome internet browser at www.netflixparty.com (if you don't have Chrome, you can easily download it). After installation you will see a TP icon next to the address bar. Then you can go to whatever streaming service you use and pick a video. To create a teleparty, click on the TP icon and send the link to people you want to invite. To join a party, click the link and then the TP icon. (More details on how to download the extension and how to use it, including a handy video, are at the above link).
The pros of this platform are video synchronization and a group chat option that allows the group to discuss the show as it streams. The downside is that it only works on Chrome through a computer or laptop, so watching it on a bigger screen, like a TV, requires the additional step of connecting the device to the screen with an HDMI cable.
Scener
Streaming services: Netflix, Disney+, Vimeo and HBO.
What you need: Scener account and Google Chrome extension.
The account and extension can be downloaded at www.scener.com. After that, you can create a "theater" through your streaming service of choice with as many as 20 people. That's the other benefit of Scener, it has a video chat option as well as a group chat with text. You can also "pass the remote" to decide who gets to pick what you watch. However, the Chrome extension means it is not easily streamed on all devices.
The old-fashioned way
Streaming services: All (as well as DVDs, Blu-ray and live TV).
What you need: The same movie or series.
If you don't have access to the same streaming services, or maybe you (or someone else in your friend/family circle) aren't that tech savvy, you can always do it the old-fashioned way. Pick what you want to watch (as long as it's the same film or series); get it cued up to watch and everybody clicks play at the same time. You can text, message or video chat (but this will likely cause an echo while you're watching, which could be distracting).