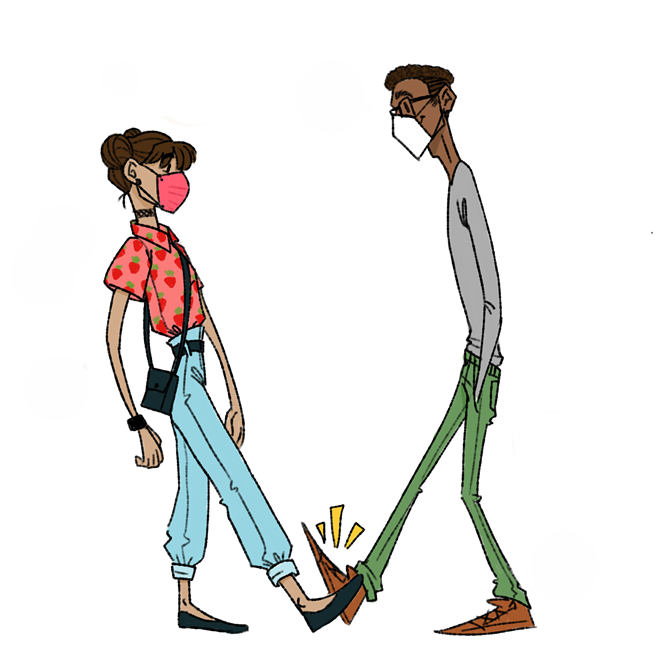 As businesses reopen and we venture out, we'll inevitably encounter someone we know and, having not seen them in person for some time, will long to greet them in an appropriate way. Handshakes are no longer that way.
It's with good reason that "Just say no" now applies to handshakes. There's no telling if the other person washed their hands vigorously with soap and water while singing "Happy Birthday" twice, carefully scrubbing all surfaces, including the backs of hands, wrists, between the fingers and under fingernails. Even if they did, what have they touched since then?
A firm handshake will no longer be a good measure of someone's character. Instead, people are likely to think you're daft if you extend your hand. It's time to expand our repertoire of greetings. There's plenty to choose from. Here are a few.
Smile and wave
Simple and universally understood, works great from a distance of 6 feet or more but if you're looking for something a bit more meaningful, read on.
Vulcan salute
The Vulcan salutation, made famous by Leonard Nimoy's "Star Trek" character Spock, is a raised palm with the middle and ring fingers parted in a "V" and the thumb extended. In the series it means live long and prosper, which seems appropriate for the time and place we're in. Before his death in 2015, Nimoy explained that the greeting was inspired by his childhood memory of a gesture from a blessing in an Orthodox Jewish synagogue service.
Bow
Bows are the way to say hello in East Asia, particularly China, Japan, Korea and Vietnam. They're also used to express gratitude, say goodbye, ask for a favor, congratulate someone, express sympathy and offer an apology — a bow pretty much covers all your bases. There's a correct way to bow: Face the person whom you are greeting squarely and look at the ground while bending from the waist. The deeper and longer the bow is held, the more respect is conveyed.
Touch Feet
This new greeting emerged during the coronavirus pandemic in China and is also called the "Wuhan Shake." It involves a quick tap of the feet. Likely best suited for people with long legs to adhere to the 6-feet-apart rule.
Namaste
Already popular with the yoga crowd, this gesture from India involves placing palms together in front of heart and bowing from the torso while saying namaste (pronounced nah-ma-stay), a Sanskrit word which translates roughly to: The divine in me acknowledges the divine in you. Can be used for hello, goodbye, thank you and more.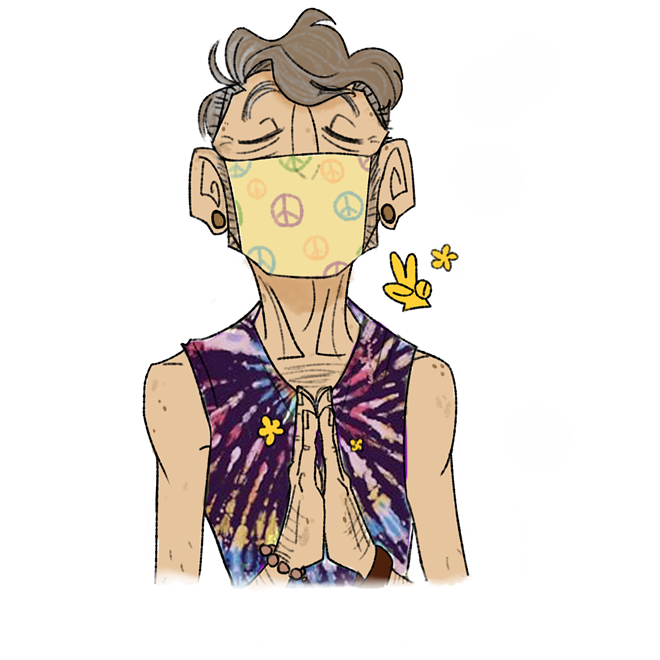 Elbow bump
The equivalent of the side hug for a show of friendly companionship. Not advisable during a pandemic because most people don't have long enough arms to stay 6 feet apart while elbow bumping.
Curtsy
This old-fashioned female equivalent of a bow is mostly out of favor now, except for specific occasions like ballet recitals, balls and upon meeting European royalty. It's not likely to make a comeback as it requires a skirt and good balance to perform properly.
Tip of the hat
Cowboys have got this one down. A hat tip conveys recognition, respect and gratitude. Like the curtsy, it requires a material object to fully pull it off, unless you want to start a new trend by tipping an imaginary hat, which could be really funny.