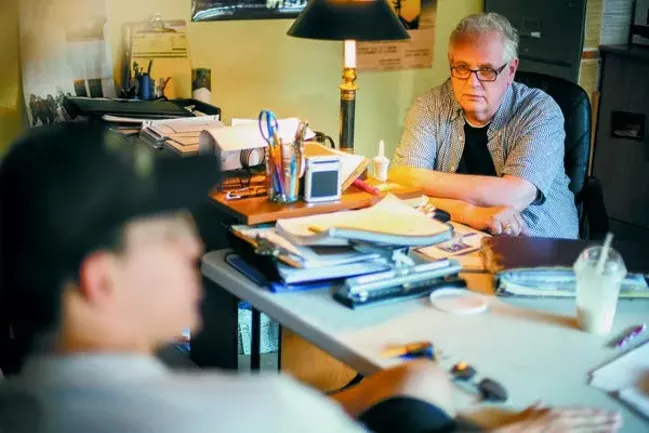 In March 2020, COVID-19 made its grand entrance onto the scene, and that became the cue for live community theater to exit stage left.

Programs for the rest of the year were canceled, and theater-goers were left to in-home, virtual performances that, meh, don't quite scratch the itch for everyone.
"To be quite frank, I don't believe in virtual events," said John Rich, director of the Regional Theatre of the Palouse, based in Pullman.
"Unless you do them really professionally and with multiple cameras I find they don't really capture the show. I find people tune in, and then they tune out. I know people across the country are doing it, and I've gone to a few. But by the end there's just a handful (of people watching)," Rich said.
Although COVID continues to dominate center stage, like a diva that doesn't know when to bow out, community theaters in Lewiston and on the Palouse are hoping the virus will move backstage by summer's end so they can resume their regular performance schedules.
"We are actually optimistic about our next season," said Amy E. Canfield, president of the Lewiston Civic Theater's board of directors.
"Our seasons run from September to June, so we plan on having our first show of 2021 this fall."
When the pandemic hit, the Lewiston theater had to end production for the final two shows of its 2019-20 season and cancel its summer children's program.
Canfield said they're hoping to pick back up where they left off. "The Addams Family," one of the productions axed last year, is expected to be the first show of the '20-21 season. Rehearsals likely will begin in September, with the show starting in October.
Other productions in the pipeline include "Winter Wonderettes," "Blithe Spirit," "Murder on the Orient Express" and "Cinderella."
The theater also is working on its annual gala fundraiser, scheduled for Sept. 18. This year marks the 50th anniversary of the Lewiston Civic Theatre.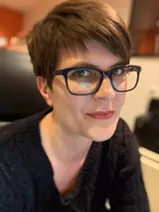 Kristin Lincoln, artistic director of the Pullman Civic Theatre, said her group held a couple of online events over the past year and is expecting to be able to open its doors to live productions beginning in August.
"We are hopeful that the fall will prove to be safe," Lincoln said.
The group is planning its first live performance at the beginning of August with the play "Twelve Incompetent Jurors," a spoof on the film "Twelve Angry Men."
Lincoln said they hope to hold the performance at the Gladish Community & Cultural Center in Pullman because it is a larger space than the group's Nye Street Theatre and will allow for social distancing.
Rich, of the Regional Theatre of the Palouse, said he, too, hopes to be able to offer live performances in the fall, but no definite plans have been made.
"Well, it all depends on how the state opens up and allows us to do it," Rich said. "We're planning on it, but it all depends on if our county is going to be open. …I want to keep our patrons and our actors and our staff safe. It's been a really emotional up-and-down year."
Without income from ticket sales, all three community theaters have had to fully or partially shut down their offices. This meant laying off paid workers, cutting off utilities and trying to make deals on lowered rent costs.
All of them, however, received COVID-19 emergency grants and loans and benefitted from devoted patrons who continue to make significant donations to help bridge the gap.
Lincoln said it's been "a pretty scary time" without income.
"We've been fortunate that we don't have expenses," Lincoln said. "But I don't know how much longer we could go. We'll be fine until the end of this year, but if we see donations drying up, we're going to have to figure something out. It's precarious, but we're fortunate in a lot of ways."
Canfield said the Lewiston Civic Theatre had to lay off three paid employees last year.
"So our personnel costs decreased, but these people are like family to us, so that was hard," Canfield said.
The grants and donations helped, and Canfield recently sent a letter to patrons requesting support that netted about $1,000.
"So we're struggling, but we're making it," she said.
"The entertainment industry, especially theater, has been hit really hard," Rich said. "It's really hard for us to produce a show with 50 percent of the audience … so it's been a very challenging year and we're just trying to work out a way. Fundraisers will help us get through these last few months, so we really do see light at the end of the tunnel."