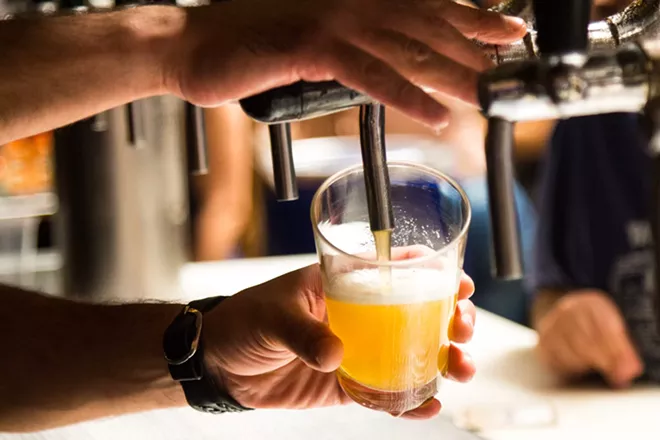 Beer lovers don't need a reason to drink, but since it's Craft Beer Month in Idaho we asked our readers on Facebook for some of their favorite local brews.
Living on the border of Idaho and Washington, their responses weren't limited to one state. Here's three beers made by independent local breweries that readers named. It's not an all-inclusive list by any means, and the selection is only expected to improve. The number of craft breweries, microbreweries and brewpubs in the U.S. grew by 16 percent last year, according to 2017 statistics from the Brewers Association for Small and Independent Craft Brewers.
Hop Sour Rants & Raves Brewery, Moscow This pale lager combines the citrusy character of two hops, the 007: Golden Hop with orange and tangerine flavors, and the aromatic and bitter Sorachi Ace with tastes of lemon and dill.
Cedar Rock Pale Ale Riverport Brewing Company, Clarkston A light-bodied, not-so-hoppy pale ale inspired by "bitter" beers brewed by the English.
Citrus Wheat Hunga Dunga, Moscow This light and crisp brew takes the taste of wheat to the tropics, with flavors of pineapple, grapefruit and blood orange.