GRANGEVILLE -- It takes a lot of paint to cover 50 years of art.
That's how long it's been since a group of 11 people formed the Grangeville-based Central Idaho Art Association. In 1968 they carved out a space for the fine arts in a remote locale. Every spring since they've marked their existence with an annual art show. This year's exhibit will feature work by the group's founders. Among them will be Ladd Arnoti, a professional artist and Hungarian refugee who fled World War II with his family for a better life in Cottonwood where he later became mayor. Arnoti served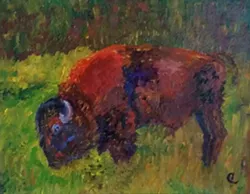 as the group's adviser. He died in 2012. Surviving founders who remain active are Ellamae Holes and Vicki Cole, both of Grangeville.
After forming the association knitted itself into the community. It donated books about art or art magazine subscriptions to the Grangeville library where the first shows were held. It awarded scholarships to high school seniors planning to pursue art in college. It purchased art supplies for schools. At times members helped fill the gaps when art was eliminated from school curriculums, most recently at Kamiah, according to a history compiled by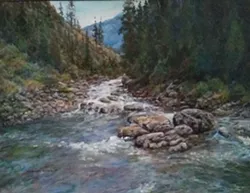 members that will also be on display at the exhibit opening Wednesday.
If You Go
What: The 50th Spring Art Show
When: 5 to 7 p.m. Wednesday, reception with live music and refreshments. Exhibit continues 9 a.m. to 5 p.m. May 4-5 and 10 a.m. to 4 p.m. May 6.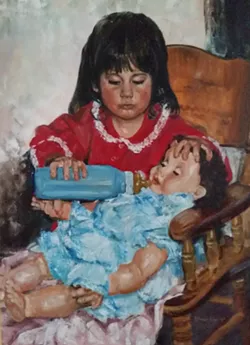 Where: Bicentennial Historical Museum, 305 N. College St., Grangeville
Cost: Free