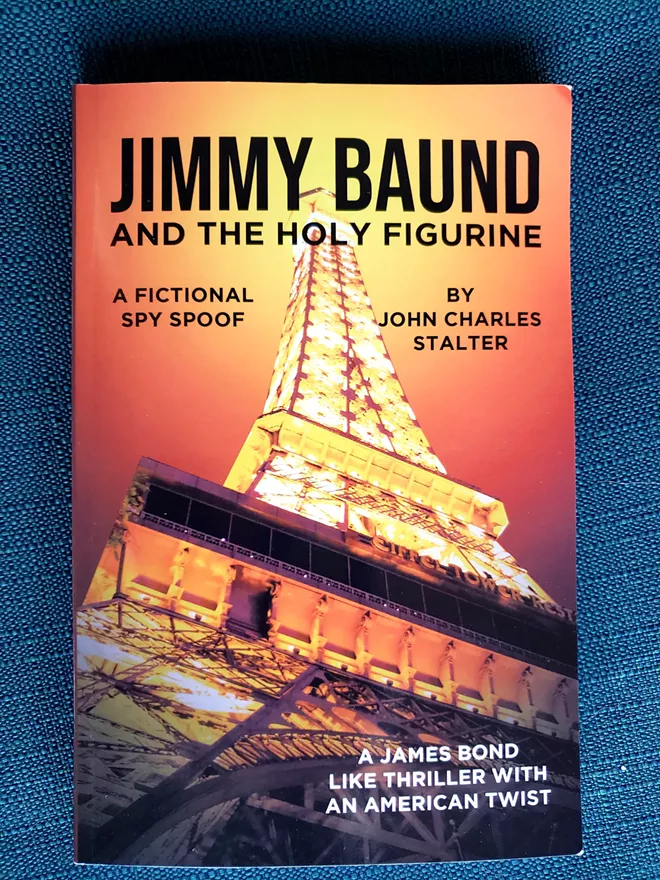 Clarkston author John Charles Stalter will sign copies of his new spy spoof novel "Jimmy Baund and the Holy Figurine," Nov. 28 in Clarkston.
The story begins when Baund, a 72-year-old, happily married man with a thick Texas accent, is called back into service as agent 0077 with the U.S. Secret Service Special Operations. There's a nuclear threat to the nation, and he and his team of agents face intrigue, mystery and betrayal on a humorous mission that takes them to France, Spain and Russia.
Stalter is a 1962 graduate of Clarkston High School who spent four years in the U.S. Navy. He has worked in newspapers, restaurants and home health care. In 2015, he lost his second wife, Joy, to cancer. As therapy, he took a trip to France, and his travels inspired the novel. A book signing is scheduled from 11:30 a.m. to 1:30 p.m. Nov. 28 at And Books Too, 918 Sixth St., Clarkston, where the book is for sale.