Variety is back in our summertime artsy lives. Events range from stage to music to history to — yay! — ice cream. Take some time for yourself and do it all.
July 25
The Lewiston Civic Theatre's Acting Out Youth Company will take the stage to present "Disney's Aladdin Jr." beginning at 7:30 p.m. July 25 in the Lewiston High School auditorium.
The play also will be staged at 7:30 p.m. Friday, Saturday, next Thursday, Aug. 2-3, and 2 p.m. Sunday and Aug. 4.
The production is directed by Conner Wayne Brown of Moscow.
Admission is $12 regular price, and $8 for veterans; seniors ages 60 and older; students; and ages 12 and younger.
The high school is at 114 Ninth Ave.
July 26
You can lace up your walking shoes July 26 and take a self-paced tour between 6 and 8 p.m. of historic places in downtown Pullman. The event is sponsored by the city's Historic Preservation Commission.
The tour begins at the Pullman Depot Heritage Center, 330 N. Grand Ave. Volunteers and members of the commission will staff selected locations downtown to explain the history of the Umpqua Bank building, Pullman Depot Heritage Center, Star Route and several other places of historic significance.
Attendees may walk at their own pace while learning some of Pullman's structural history, and should arrive no later than 7:30 p.m. wearing weather-appropriate clothing. The tour will take at least 30 minutes to complete.
July 27
The daylong annual Palouse Music Festival kicks off at 11 a.m. July 27 in Hayton Green Park in Palouse.
Artists from throughout the region will perform through the day, and a variety of vendors, including food, arts and crafts, and nonprofit, will be available.
Cost at the gate is $10 regular price, $5 for ages 6 to 16 and free for those ages 5 and younger.
The festival's music schedule includes:
11 a.m. — Paul Smith.
12:10 p.m. — the Cherry Sisters Revival.
1:15 p.m. — Palouse Forro Experience.
2:30 p.m. — Dan Maher.
4 p.m. — Heather and the Soul Motions.
5:15 p.m. —Sesitshaya Marimbas.
6:30 p.m. — Blue Highway.
July 28
Sundae is the word to remember July 28 for the 44th annual Latah County Historical Society Ice Cream Social from 1 to 4 p.m. at the McConnell Mansion in Moscow.
In addition to free ice cream sundaes and watermelon, horse-and-wagon rides and children's art activities are planned. Beargrass will provide live music and a variety of demonstrations will be given by the Appaloosa Lace Makers, the Palouse Hills Weavers Guild and the Hog Heaven Muzzle Loaders.
The mansion is at 110 S. Adams St.
July 29
A professor at Washington State University will give a historical presentation about one of the founding women of the school from 7 to 8 p.m. July 29 at the Pullman Depot Heritage Center.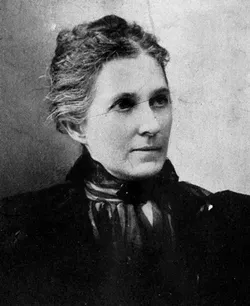 Donna L. Potts, professor and chairwoman of the English Department at WSU, will present "Nancy L. Van Doren (1842-1922): WSU's Founding Mother."
Van Doren arrived at the school, then called Washington Agricultural College, when it opened in 1891, according to a news release. She served as an English professor, librarian, preceptor and English department chairwoman during her 14-year tenure until retiring in 1905. She also was a founding member and president of the literary society, the Fortnightly Club. The talk by Potts explores Van Doren's life from her birth in India to her years in New York, Kansas, Missouri, South Dakota and Washington, with emphasis on her contributions to the founding of WSU.
Refreshments based on those popular during Van Doren's time at WSU will be served.
The center is at 330 N. Grand Ave.