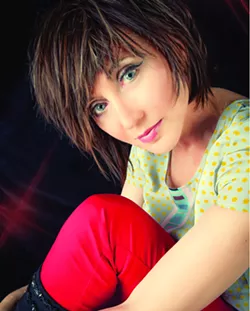 Born and raised in Nashville, Pam Tillis and Lorrie Morgan are second-generation country musicians steeped in American musical tradition.
Tillis is the daughter of country singer/songwriter Mel Tillis. Morgan's father is the late country crooner George Morgan. Both women followed in their fathers' footsteps, spending their lives on stage as part of the '90s country scene. Combined, they have recorded 28 top 10 hits and sold more than 18 million records. This shared history brought them together for a joint tour called Grits and Glamour. They'll perform Saturday at the Clearwater River Casino. Inland 360 caught up with Tillis, 59, in a phone interview to find out more.
Inland 360: What's the Grits and Glamour show with Lorrie Morgan all about?
Pam Tillis: It's a little bit of an unusual show. You'd think two artists who have been around as long as we have, one would open the show and one would close it, but the whole show is a dialogue. We're both on stage the whole time. We sing together and tell stories. There's a lot of, you know, ribbing going on. We're both second-generation country artists so we talk about our roots a lot. It's like the audience is listening on two old friends dishing the dirt.
You were both raised in country music circles in Nashville. Did you and Morgan grow up together?
No, she went to a Catholic school and I went to (public school). We had kind of different upbringings.
She was around the Grand Ole Opry and traditional country from the beginning. I went off on a lot of different musical tangents and I tried a lot of different musical styles before I came back to country. We actually first performed together years ago on a tour put together by Kraft Foods. It was the first all-female music tour, before the Lilith Fair. It was me, Lorrie and Carlene Carter. That was our first time working together. …
This time around I ran into Lorrie at the Opry and suggested we put a package together. I thought it would be a good fit, while we didn't know each other very well we had a lot in common. ... It took us a little bit to find our way. When you're used to being a solo act to all of a sudden find the rhythm working on stage with another person, it's very challenging. We meant to do a two-year tour but we're going on five years.
So what can people expect to hear Saturday?
In our Christmas show we play some of our most requested songs along with Christmas songs we both love. We have a wonderful band. It's semi-acoustic but you don't miss the drums. It just sounds beautiful. It's a nice warm evening. If people aren't in the Christmas spirit when they get to the show, we hope they go out this way.
IF YOU GO What: Pam Tillis and Lorrie Morgan When: 8 p.m. Saturday, Dec. 10 Where: Clearwater River Casino, Lewiston Cost: $20-$60 Tickets: Casino box office (208) 298-1177, (800) 325-SEAT, ticketswest.com
No. 1 hits by Pam Tillis "Shake the Sugar Tree" "Mi Vida Loca" "When You Walk In The Room" "In Between Dances" "Don't Tell Me What To Do" "Maybe It Was Memphis"
No. 1 hits by Lorrie Morgan "Five Minutes" "What Part of No" "I Didn't Know My Own Strength"