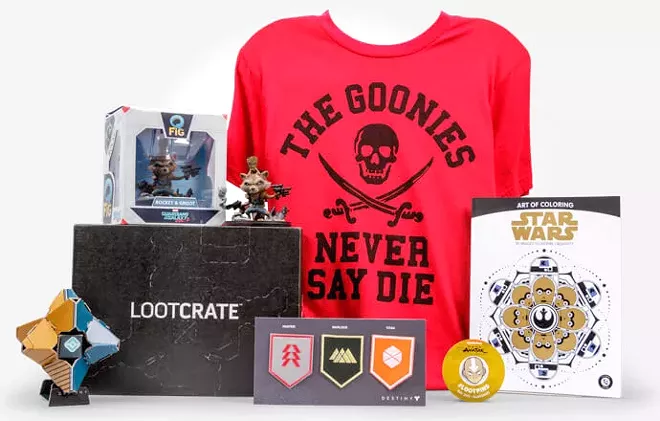 Commentary
By Will Thompson
Having millions of gifts a click away doesn't make shopping for that pop culture-loving oddball in your life any easier.
Subscription services are all the rage for a reason — there's one for every set of interests. With a few monthly subscriptions already eating up most budgets, the gift of another subscription can be very welcome. Here's a few suggestions:
Music fan: Most folks already have their preferred service, but Tidal and Deezer are aimed at the upper crust and tout high quality, streaming bit rates and other exclusive, music-related content. Qello is a Netflix for concerts, of sorts.
Horror fan: With regular, new release exclusives from around the globe and big names in the horror world (not to mention the patron saint of this column, Joe Bob Briggs), Shudder offers content for the casual, horror-curious viewer and seasoned veteran. There's also Screambox, which is slightly less expensive, but doesn't seem to have the breadth of material.
All-around cult media lover: '80's, late-night, cable TV staple, Night Flight, offers its archive of material, along with a regularly rotating slate of concerts, documentaries and cult movies.
World cinema buff: The cinephile in your life probably has a shelf of Blu Rays devoted to Criterion's rightfully vaunted releases of classic and contemporary cinema, so just get them a subscription to Criterion's streaming service. Unlike many services, Criterion also includes most, if not all, of the extras usually included on its discs.
The highly-specific fan: Patreon is a site used by content creators of all stripes to give fans direct first or exclusive access to their content. Simply ask the cultist in your life if one of their favorite artists has a Patreon.
The anime obsessive: Crunchyroll and Funimation both offer competitive line-ups of new and classic anime fare.
For those who need a steady stream of collectibles: Just google the highly-specific interest your cultist is into. There's probably a loot crate subscription ready for the taking. Loot crates are curated boxes of usually exclusive items related to the box's theme. They often include figurines, posters or other artwork, pins, shirts and other wearables, among other exclusive items.
Beyond subscriptions, here are a few other ideas ...
For the "Twin Peaks" fan: There's no shortage of "Twin Peaks" merch out there, but "The Secret Diary of Laura Palmer" might be the most essential, non-viewable, piece of the puzzle -- more so than the books by series co-creator, Mark Frost. Penned by David Lynch's daughter, Jennifer, it chronicles much of Laura's childhood up to the events in "Fire Walk with Me." It's also very short, so even those who aren't big readers can quickly devour it.
For those who need their music on vinyl: Records are dirty, even brand new ones. Those paper sleeves do no favors to those potentially static-infused, plastic discs. Despite the love some have for the "vintage crackle" of vinyl (you monsters), some people flock to vinyl for actual sound quality. If this is the case, the most cost-effective record cleaning option is a wet cleaner by the likes of Spin Clean or Vinyl Styl. If these are out of your budget, a microfiber brush and solvent kit, stylus brush and record brush are all essential.
While you're at it, get that record lover in your life a copy of Mort Garson's "Mother Earth's Plantasia." Recently remastered after years of out-of-print obscurity, "Plantasia" is a warm, smile-inducing collection of instrumental tracks produced on early synthesizers that is, according to the liner notes, supposed to help your plants grow. It's good for a close listen or as mellow, background music and is a pretty safe bet for any music fan. New copies are available at most record retailers or through Sacred Bones Records.
https://www.youtube.com/watch?v=SZkR3PyHTs0
For the VHS Lover: Yes, people still collect VHS (I'm one of them). While VCRs are no longer in production, a few, small, boutique operations make officially licensed tapes. Among them are Witter Entertainment, which makes VHS releases of contemporary horror films. With exclusive artwork housed in the big, plastic clamshell cases coveted by so many VHS collectors, these look killer on any collector's shelf and are great conversation pieces. Also, for a breezy overview of the history of VHS and an intro to the hobby of collecting, check out "VHS Collecting: The Modern Relevance of Home Video." It's a solid book for those who lived through the VHS era or those who need an explanation.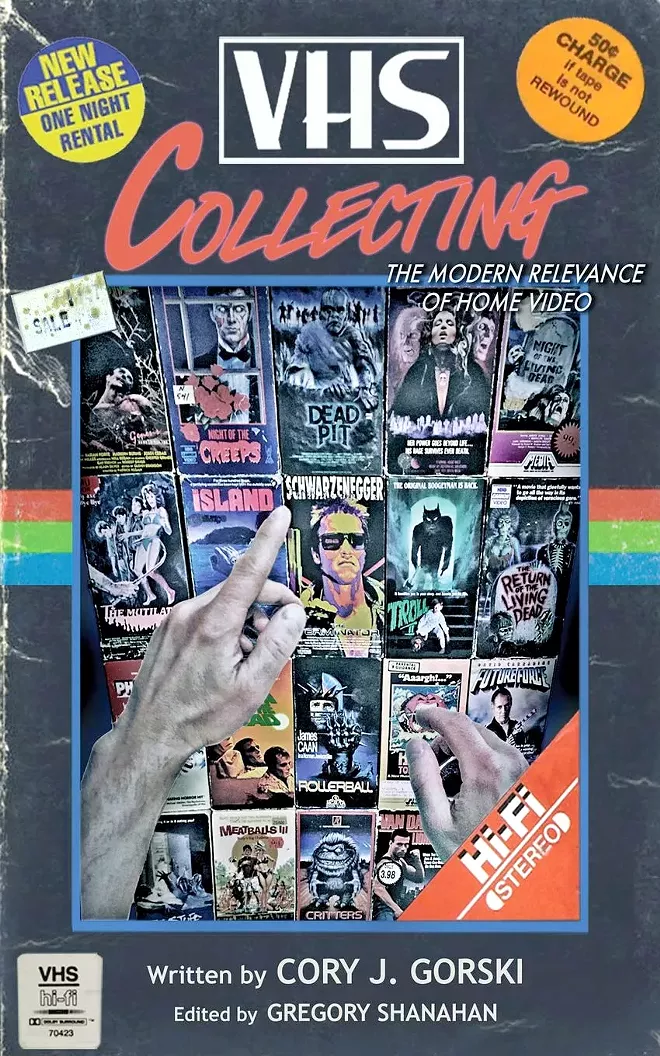 Extra Credit: Engage in one of the beloved activities of your closest cultist. Play that game. Sit through that movie. Listen to that band. Afterwards, give a little thought as to why it is so beloved to them. We'd probably enjoy that more than anything you could purchase, anyway.
Thompson enjoys putting somewhat carefully chosen words in relatively meaningful order. He has been to college. He lives in Lewiston and can be reached at lcvrecordswap@gmail.com and on Instagram at @theswap_quadcities.