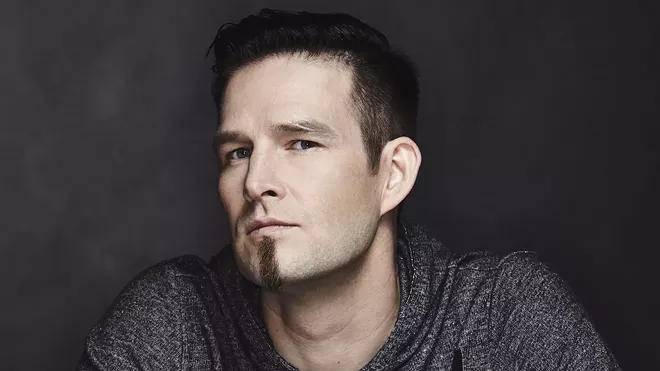 If you've ever been a part of this conversation:
Person No. 1: Hey, what's this song? Person No. 2: Darude, "Sandstorm."
You know that the song in question could be "Crazy in Love" by Beyonce or "White Rabbit" by Jefferson Airplane, anything but "Sandstorm," a mega-selling EDM hit that's played for the last 17 years at sporting events, dance clubs, gyms and as background music in online video game streams.
Somehow "Sandstorm" became an internet joke, popping up in comments sections and inspiring a slew of memes. YouTube furthered its fame in 2015 as an April Fool's Day joke. If you searched for a video the answer, "Did you mean Darude - Sandstorm by Darude," appeared. There was also an icon that let viewers play "Sandstorm" over any video.
Finnish music producer Darude, real name Ville Virtanen, will perform at Etsi Bravo in Pullman Wednesday night, March 29. It's a small space and tickets are limited so if you want to see one of Finland and the internet's musical legends in the flesh, best get your tickets early.
If You Go
Who: Darude When: Doors open at 8 p.m., show at 9 Wednesday, March 29 Where: Etsi Bravo, 215 Main St., Pullman Tickets: For ages 21 and older only, $20-$25, www.ticketfly.com
https://www.youtube.com/watch?v=2HQaBWziYvY