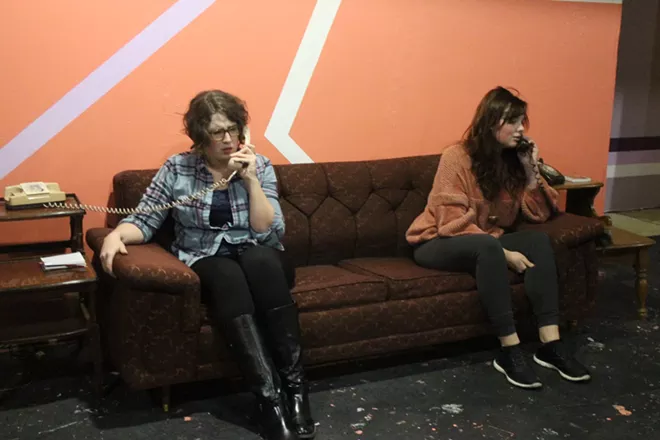 By Tyler Horner
One man attempts to juggle two wives in an English farce, "Run for Your Wife", opening at 7:30 p.m. Friday, Feb. 8 at the Nye Street Theatre in Pullman.
Written by Ray Cooney, "Run for Your Wife" is the story of London cab driver John Smith who has two lives, two wives and a very interesting schedule for juggling this double life. With one wife in Stockwell and the other at home in Finsbury, it is only a matter of time before this double life catches up to Smith.
Other performances are Saturday and Sunday and Feb. 14-17. Thursday, Friday and Saturday shows start at 7:30 p.m. Sunday shows start at 2 p.m.
Ticket prices are $15 at the door or $12 in advance at pullmancivictheatre.org. Thursday is pay what you can with a canned food donation for the Pullman Child Welfare Food Bank.
The theater is at 1220 NW Nye St.