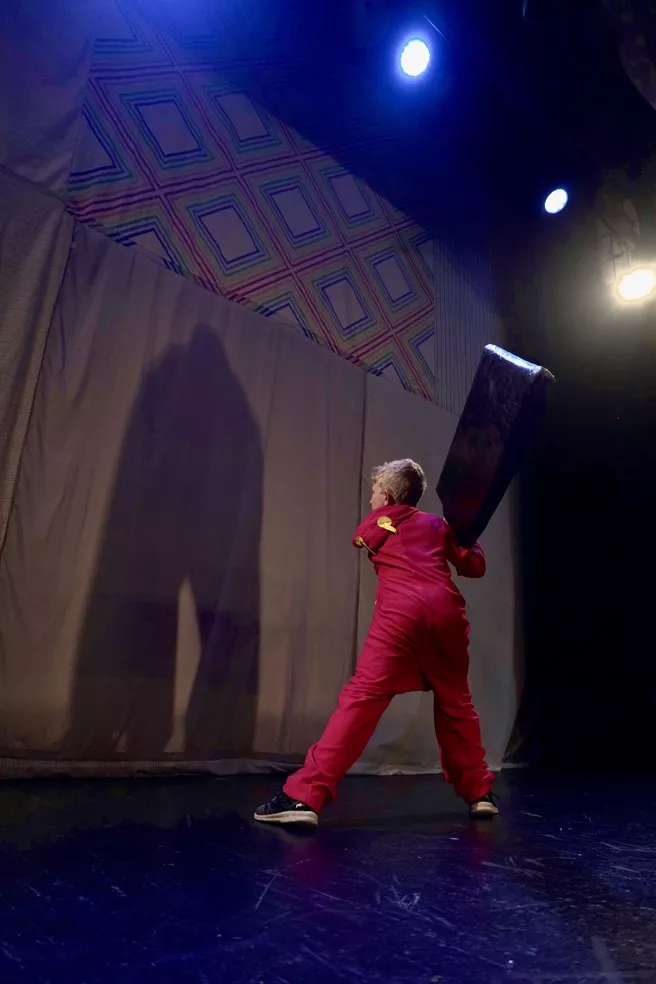 An original play opening Oct. 27 at Lewis-Clark State College's Silverthorne Theatre explores the reality of loss through a child's make-believe adventures.
Written by instructor Jef J. Petersen, "Emme and the Taking of the Woods" stars Connor Stout, son of Greg and Amy Baker Stout, who is familiar to Lewiston Civic Theatre patrons for his roles in many of its productions. The young actor took on a challenging role for the show, as his character's childlike wanderings turn into something darker.


"The story follows Emme, a precocious and intelligent 9-year-old, who answers a mysterious call for help emanating from the woods," according to a news release about the play. "Emme soon faces a destructive force that is obliterating entire worlds across the multiverse."
The play, also featuring LCSC theater students, is directed by Petersen, Tan Prace Collier and Nancy Lee-Painter, who collaborated to answer questions via email about the production.


Inland 360: Please share more about the story: What inspired it? How does it unfold?

Nancy Lee-Painter: Jef Petersen wrote this play as a love letter to his two children.
Tan Prace Collier: I would very much say this is evident in the love the play emanates from beginning to end.


Lee-Painter: Emme is 9 years old and right on the cusp of giving up the world of play and being a hero in the woods. But the woods have something else in mind as they call him back for a surprising adventure and mystery to solve.


Collier: The story unfolds like a wondrous dream, filled with monsters and new friends along the way.

360: How do you balance having a youngster in the role with the heavy themes of the story? Is it just a matter of finding the right actor?


Lee-Painter: There is a theme of loss in the play, but there's also a lot of comedy and epic combat.


Collier: That said, Connor is not only a really talented 10-year-old human, but he has a strong maturity in his acting. He's just this amazing sponge that is willing to take on anything we throw at him. When working with younger actors, it's very important to find someone who's willing to just play and create.

Lee-Painter: Which inspires the whole cast. We are really grateful to his parents for supporting him in this big bite of a play.


360: What else would you want people to know about this play?


Collier: I want people to know that we can ALL relate to this story. We've all had dreams, we've all played make-believe and we've all experienced loss. This is a universal play that reaches for the heart and takes us on a fantastic journey. Everyone should see this special play.


Lee-Painter: I feel that one of the most important themes is seeing and supporting the incredible imaginations of children. The way children dream up characters and storylines is fun, but it's also a way for them to practice being a grown-up and take big risks.


Also, such huge gratitude to members of the cast and crew made up of L-C State students and treasured community folks who have worked so hard creating this big, magical world through the eyes of the kid inside of all of us.


If You Go


What: "Emme and the Taking of the Woods"


When: 7:30 p.m. Oct. 27-29, Nov. 3-5.


Where: Silverthorne Theatre in the Administration Building on Lewis-Clark State College campus, 500 Eighth Ave., Lewiston.


Tickets: $10 general admission, $5 for non-LCSC students and veterans, free for LCSC students, staff and alumni.


Note: Doors open at 7 p.m.