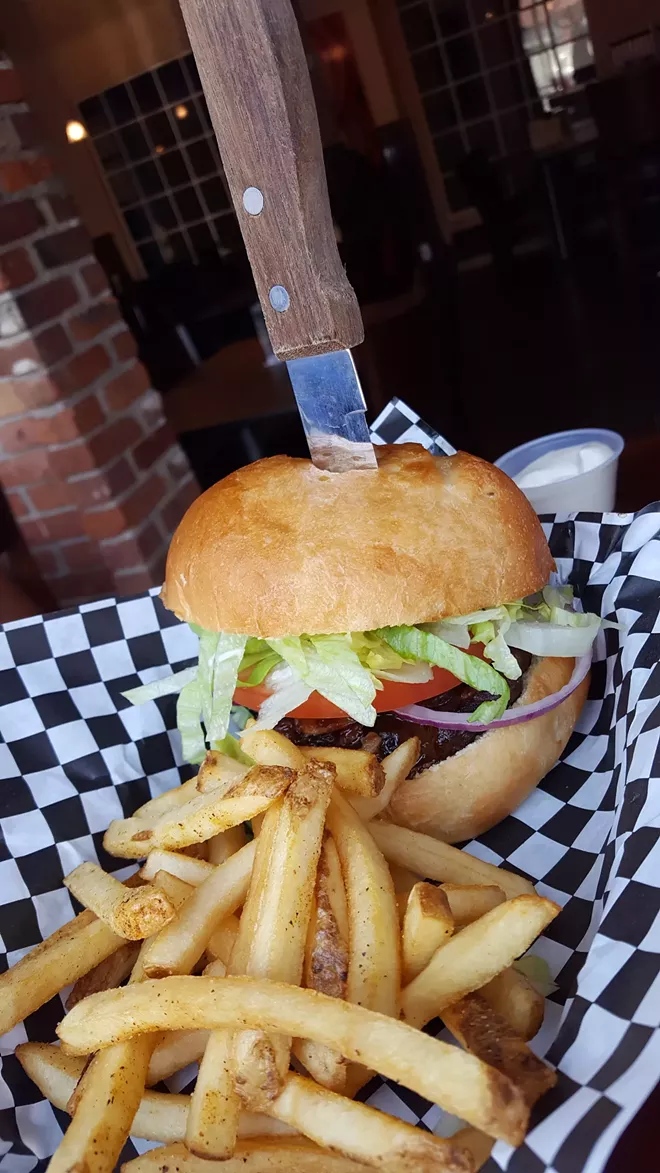 LEWISTON -- Earlier this year, Season's Bistro in downtown Lewiston had a personality change.
Worldly cuisine like African curried salad disappeared from the menu and the name changed to Seasons Bites & Burgers reflecting a new focus on hamburgers and the Lewiston-Clarkston Valley specialty, bite-size steak.
While the switch may be a case of give the people what they want, there's still a lot about Seasons that sets it apart from the standard red-meat-and-iceberg-lettuce fare all too common in the valley.
First the salads. On the summer menu this season was Warm Goat Cheese Salad with roasted red peppers, onions and a balsamic reduction ($9.95) and Tuna Nicoise Salad with albacore, artichokes, roasted red peppers and Greek olives on romaine ($11.95). Beyond ketchup-and-mustard burgers is the Sweet Onion Bacon Burger, served with caramelized onions and sweet chili sauce ($11.95). Huckleberry barbecue sauce tops the Huckleberry BBQ Burger ($11.95).
Those looking for bite-size will pay a bit more. The selection includes Valley Bites, marinated in house seasoning, lightly breaded and deep fried; Broiled Bites; and Cajun-seasoned Blackened Bites ($15.95 8 oz./$19.95 12 oz.). Don't overlook the desserts, which are large, rich and creative. The Chocolate Stout Cake is a favorite: stout-infused cake layered with coffee, malt and chocolate mousse ($6).
Another thing you should know about Seasons is its sushi cooking classes that take place Saturdays by appointment. The classes teach you how to choose and prepare fish, vegetables and rice, along with how to cut, roll and decorate sushi rolls. You get to eat as much sushi as you like and take home a bamboo rolling mat. Classes are $59 per person and private classes can be arranged for groups of six to eight.
I haven't taken one of these classes myself but I know many people who have and they unanimously rave about them. It's on my to-do list. Maybe I'll see you there.
Seasons Bites & Burgers, 301 Main St., Lewiston, (208) 798-4994