Music lovers are set to swarm downtown Moscow this weekend when the city's biggest indie music fest yet is scheduled to happen.
Now in its second year, the Modest Music Fest will feature more than 50 bands and artists at eight different venues Saturday and Sunday, including headliners Lil B, and Doug Martsch, leader of the Boise rock band Built to Spill.
The festival is under the auspices of Humble Burger restaurant, a go-to place in the all-ages music scene. This year's diverse lineup was planned by Humble Burger co-owners, Nate and Hannah Wolff and Chris Aberle, along with musician Bart Budwig and designer Gabe Stevenson.
The festival offers the opportunity for a two-day binge on sounds from near and far. About 650 people attended 2017's event, Nate Wolff said.
"Last year, we were just testing the water to see if the idea would work. It did, so the plan is to grow it a bit each year. We'd like to expand into featuring more than just music, as well as work more closely with the universities, other downtown businesses and artistic communities in both Moscow and Pullman," he said. "Obviously, downtown Moscow has a limited size so, while we hope to scale Modest Music Fest up over the next couple of years, we also want to keep it to a manageable size that works with our awesome downtown."
Check out University of Idaho student and music lover Remington Jensen's in-depth look at four bands and musicians to listen for at this year's festival.
Find a schedule of locations and times at the end of this story or check the ticket site for the latest updates.
-- Jennifer K. Bauer
Four highlights of 2018's Modest Music Fest
By REMINGTON JENSEN
Lil B
Headlining 2018's lineup is Berkeley, Calif., hip-hop artist Lil B. Since making strides with his debut album "Rain in England" back in 2010, Brandon McCartney has collaborated multiple times on tracks with big-name rap stars like Lil Wayne, Danny Brown, Gucci Mane and A$AP Rocky. His signature, consciously lackadaisical flow — energetic in its ingenuity — has hit an edge in the self-parody rap community. Tracks like the now-viral Clams Casino-produced "I'm God" showcase Lil B's character as his self-given, tongue-in-cheek alias, the "Based God."
Since getting his start as part of the hip-hop collective the Pack in 2004, the artist has been prolific, to say the least, with 49 mixtapes and seven studio albums under his moniker. He ranges from styles that nod toward early West Coast MCs such as Snoop Dogg, Dr. Dre or the Pharcyde, to underground genres like cloud rap or abstract hip hop. Since his induction into the scene, he has worked with cultural icons, dissed professional athletes and become a welcome break from unironic rappers too engulfed in their own persona.
Because the Moscow music scene typically stays away from hip-hop artists, and the listening trends of current college students are now leaning toward more rap music, Lil B's performance is anticipated. The appearance at this year's Modest Fest marks a first for McCartney performing in Idaho.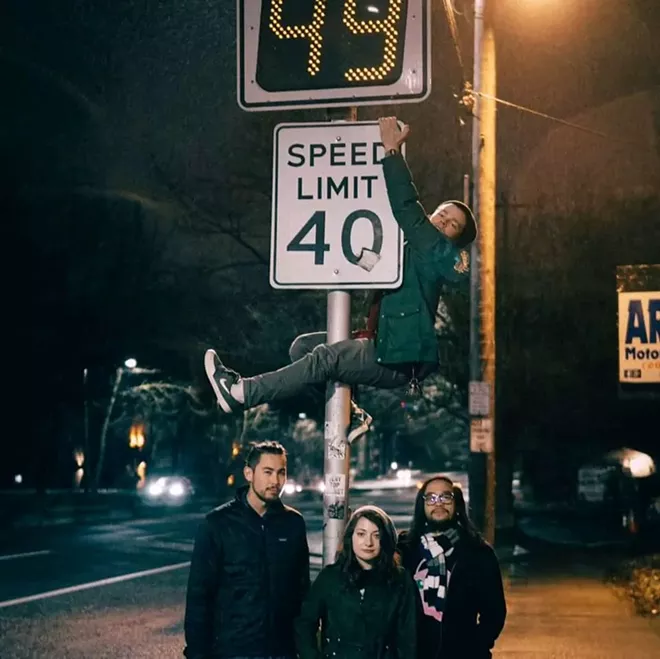 Curse League
Coming off its most recent show, in which it accompanied experimental math-rock icons Girrafes? Girrafes!, the Seattle-based quartet of DIY punk rockers Curse League will join the ranks of this year's Modest Music Fest lineup.
Since the debut of its first release, the 2016 EP "Bodega Disco," the group has maintained its stringent outlook on technical emo music. The intro song, "Vencido," takes into account math-rock's jazz-like instrumentations, with quick-flying percussion and cluttered, angular guitars filling the atmosphere alongside lead singer Jake Campbell's depressively cryptic vocals.
The group's sophomore release, "Laying By the Fire In Good Company" was released this spring and continues the band's exquisite attempts at energetic math-rock. Songs like "Landlord, Druglords" drop the band's own name between sparklingly complex and intricate jammings. Other styles on the record range from distorted blues to post-hardcore triumphs. Tracks like "Dunes Of Yuma" ring with inspiration from indie-folk artists like the Microphones, with low-necked acoustic guitar balladry alongside shrieking walls of noise.
In addition to supporting notable acts like Slime Girls and Monobody across the Northwest, the group is busy writing new material for an upcoming release that will push its eclectic experimental sounds. That new material could make an appearance at this weekend's festival in Moscow.
Eureka the Butcher
Marcel Rodriguez-Lopez, the percussionist for the modern progressive rock band the Mars Volta, is bringing his solo act, Eureka the Butcher, to the weekend festival.
After joining Volta in 2005, Marcel worked on albums including "Frances the Mute" and "Amputechture," before creating music under his Butcher alias. The sounds under his new pseudonym are far from the drugged largess that the Mars Volta excelled in, moving away from psychedelic prog-rock. Insead he blends the lo-fi, jazzy rhythms pioneered by U.S. producer Madlib and fuses them with a future-bass sound like that with which Australian producer Flume has experimented.
On albums like 2017's "¡EUREKA!" the Puerto Rican multi-instrumentalist's music has similar overtones to hip-hop artists in the glitch scene, like Flying Lotus and his label Brainfeeder's futuristic instrumental side of rap.
What Rodriguez-Lopez is doing isn't anything groundbreaking, but it does surprise the listener at every turn with cybernetic edits and groovy rhythms.
With his usual inclusions of light shows and rhythmic synchronicity, Eureka the Butcher's set in Moscow is one not to miss.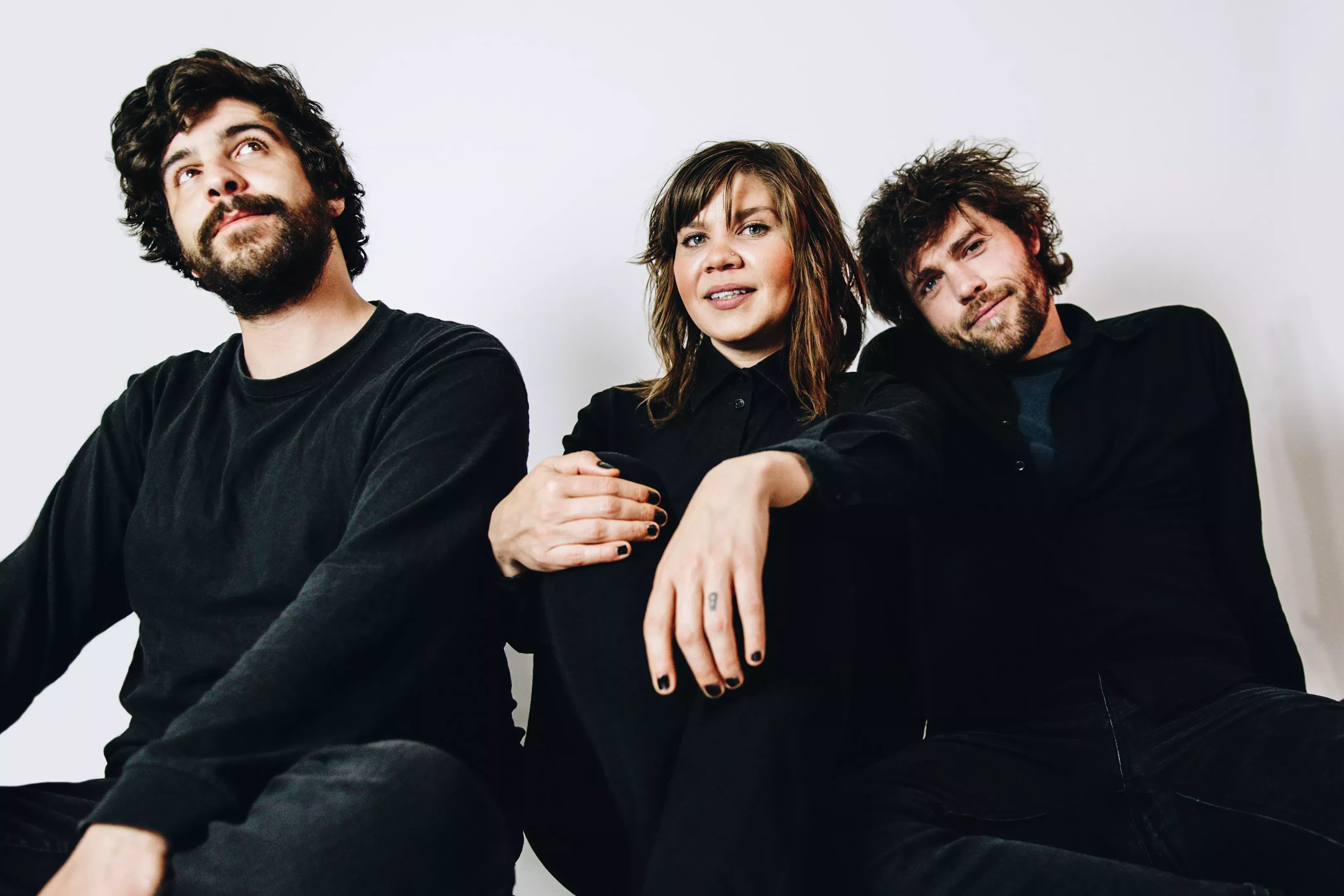 Sun Blood Stories
The glooming brood of tripped-out soundscapes from the group Sun Blood Stories will be a delightfully noisy contrast to the bulk of feel-good performers at the Modest Music Festival.
The trio's debut album "The Electric Years" was grounded in sandy chaoticism. With vocals that take inspiration from avant-garde artists like Frank Zappa or Captain Beefheart, the sound of the album (described by the band on their Bandcamp site as "... a jarring, dirty out-of-tune record recorded quickly and sloppily in a werhaus (sic) full of echoes.") is experimental even in reference to the current alternative-rock scene.
The group has made efforts to expand its sound since its debut project in 2013.
Their blend of desert-rock — a genre known for its distorted, longing guitar solos and lo-fi approach to psychedelic rock — floods the group's most recent record, "It Runs Around the Room With Us." A reviewer for the music review site "The Obelisk" describes the 2017 record as seeming to, "find peace in its resonant experimentalist drones, loops, open subdued spaces, but there's always some underlying sense of foreboding to its drift, as if Boise's Sun Blood Stories could anticipate the moment before it happened."
This Idaho-bred, experimental, psych-rock group will bring to Moscow its interesting attempts at bridging modern psychedelia with those of the past.
Jensen is a journalism major at the University of Idaho, where he reports and writes music reviews for the Argonaut. He's focused on unconventional sounds and documenting the music scene in Moscow and the surrounding area.
IF YOU GO WHAT: Modest Music Fest 2018
WHEN: Saturday and Sunday, Sept. 29-30
WHERE: Various venues in downtown Moscow
COST: $45 for a two-day wristband, available at www.eventbrite.com
A limited number of individual tickets are available at each venue.
Saturday night door tickets are $10 per show.
Sunday night door tickets are $15 per show.
Headliner door tickets for Lil B or Doug Martsch are $30 each.