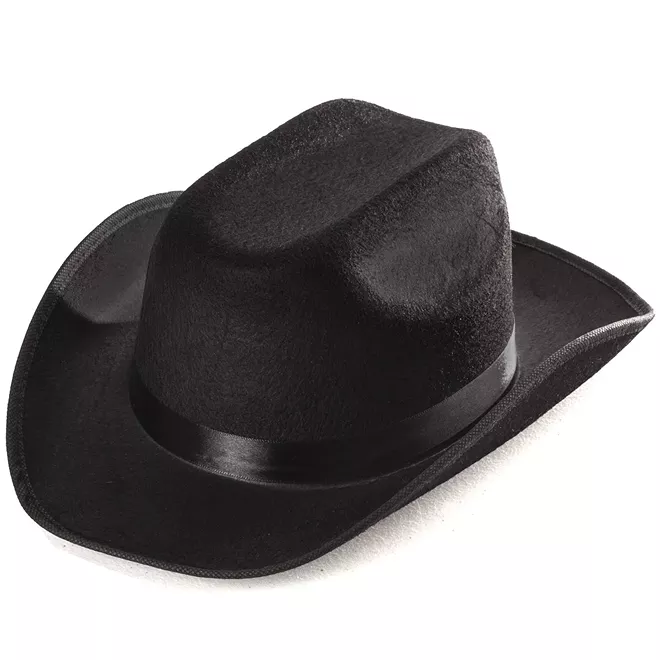 What happens when a rap artist writes a song about cowboy life? Well, it turns into a hit.
Lil Nas X's rap-country crossover, "Old Town Road," is everywhere. It spent its third week at No. 1 on the Hot 100 Billboard charts and was a top song on Billboard's country charts too, until a month ago when it was removed for not being country enough. The move raised old arguments about genre qualifiers.
Country or not, some of us just want to know what cowboy life is like where Lil Nas X is from in Atlanta, Ga. Because, based on the song's lyrics, it seems very different from cowboy life here. Assuming Lil Nas X (and Billy Ray Cyrus, who contributed a verse in the popular remix) is "country enough" to speak to the experience, here's what we can conclude about cowboy life in his region:
Cowboys are tough.
"I'm going to take my horse to the old town road / gonna ride till I can't no more"
The stereotypical cowboy is a strong individual, but Lil Nas X is such that he intends to ride his horse until it is no longer possible. The song doesn't clarify at what point this would be the case.
Cowboys place high priority on being fashionable during long-distance rides.
"Hat is matte black / Got the boots that's black to match"
It's not enough to "ride 'til you can't no more," a cowboy's gotta look good while doing it. A matching hat and boots will help achieve this goal. With black as the selected color, we can presume he expects to encounter minimal dust.
Sports cars are driven frequently by cowboys and those around them.
"Ridin' on a horse, ha / You can whip your Porsche"
Whereas a cowboy in our region may go a lifetime without seeing a Porsche, cowboys in Lil Nas X's circle gloat to Porsche-drivers about getting to ride their horses instead. A later lyric refers to driving a Maserati sports car.
Cowboys drive tractors, sometimes while intoxicated.
"Ridin' on a tractor / Lean all in my bladder""
When it comes to agricultural practices, it's not just farmers that drive tractors -- cowboys do it too. And they don't mind driving this expensive, cumbersome and dangerous farm machinery while intoxicated. Rather than alcohol, their drug of choice is "lean," which combines prescription-strength cough syrup and soda.
Gucci cowboy hats are as easy to come by as Wranglers.
"Cowboy hat from Gucci / Wrangler on my booty"
While there is no indication online that Gucci makes cowboy hats, they are exclusively available for purchase to cowboys where Lil Nas X lives.
Cowboys earn enough to purchase expensive guitars, sports cars, diamonds and name-brand clothing.
"Spent a lot of money on my brand new guitar / Baby's got a habit: diamond rings and Fendi sports bras / Ridin' down Rodeo in my Maserati sports car"
While cowboys in our area might have a more modest income and corresponding spending habits, the cowboys where Lil Nas X lives have higher income levels that allow them to purchase items that might impress those around them and communicate their affluent lifestyle.