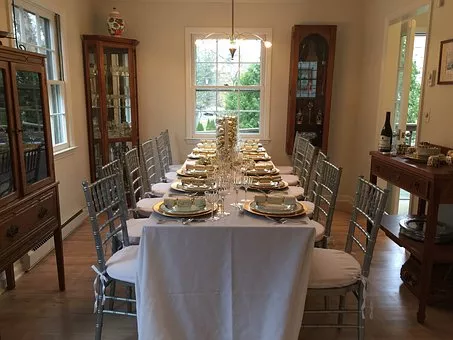 Egg-free, dairy-free, sugar-free, gluten-free, vegan, microwave-free -- the list of food preferences continues to grow as people seek good health.
The holidays, layered with tradition, can test ideals. They can also be challenging for cooks. People come together over food during the holidays; they shouldn't be divided by it. With that in mind, here's some tips for hosts and guests to make holiday feasts filling for everyone.
Tell your guests what food you'll be preparing in advance if you're the host. If there are things others cannot eat, invite them to bring their own dish or version of a holiday dish they can eat or share with others.
Offer to bring food you can eat and share if you're a guest. If you're traveling to someone else's house, you could offer to help make the food you prefer and bring the ingredients you'll need with you or offer to buy them.
Host potluck style. Assign guests categories like appetizer, salad, cooked vegetable side, potato side, dessert, etc. You'll have a wide variety, and everyone will have something they can eat.
Ask advice. If you want to cook for someone with special requirements, ask for tips on recipes, ingredients and preparation. Don't be offended if someone prefers to bring their own food.
Have some fun. If your family has a wide variety of food preferences, you could make it a contest. Have people bring their own versions of traditional favorites. People could taste them while blindfolded and vote for favorites.
Don't judge. You could label others as picky, finicky or weird or open up to something new. The pilgrims didn't have marshmallows in their sweet potatoes. Foods popular in the past will not be in the future. You can have old traditions and create new ones that may serve your family better.