By ERIN KOLB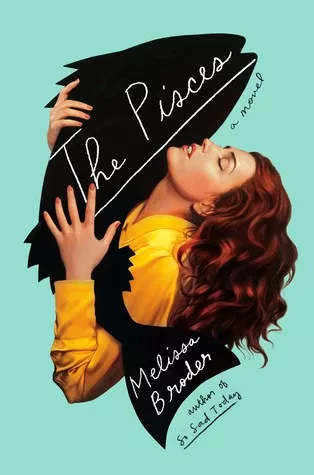 "The Pisces"
by Melissa Broder
What it's about: A modern-day fantastical romance between a heartbroken Sappho academic and Venice-beach merman. Yep, you read that right.
Is it for you?: The book's cover is a big hint, so go ahead and judge it. Read this if you enjoy realism and fantasy, are not easily offended by adult language and content, and can wrap your head around falling in love with a merman.
Publication date: May 1
"The Cabin at the End of the World"
by Paul Tremblay
What it's about: A stranger appears at the remote cabin where a couple and their young child are vacationing. The child, playing in the front yard, is approached and befriended before being told abruptly by the stranger, "None of what's going to happen is your fault."
Prepare yourself, author Paul Tremblay "…adds an inventive twist to the home invasion horror story in a heart-palpitating novel of psychological suspense that recalls Stephen King's "Misery," Ruth Ware's "In a Dark Wood," and Jack Ketchum's cult hit "The Girl Next Door."
Master of Horror says: "A tremendous book – thought-provoking and terrifying, with tension that winds up like a chain…" – Stephen King
Publication date: June 26
"There, There"
by Tommy Orange
What it's about: A relentlessly paced multigenerational story about violence and recovery, memory and identity, and the beauty and despair woven into the history of a nation and its people. It tells the story of twelve characters, each of whom have private reasons for traveling to the Big Oakland Powwow.
Praise: "Kaleidoscopic … In this vivid and moving book, Orange articulates the challenges and complexities not only of Native Americans, but also of America itself." – Kirkus Reviews (starred review) About the author: Orange is receiving noteworthy praise for his debut novel. A recent graduate from the MFA program at the Institute of American Indian Arts, he is an enrolled member of the Cheyenne and Arapaho Tribes of Oklahoma.
Publication Date: June 5
"When Life Gives You Lululemons"
by Lauren Weisberger
Starring: Emily Charlton, first assistant to fashion magazine editor Miranda Priestly from Weisberger's "The Devil Wears Prada." In the 2006 film based on the novel, Emily Blunt played Charlton and was a fan favorite.
What it's about: After leaving New York City and the fashion world, Emily's been working in Hollywood as an image consultant to the stars, but she's hopeless with social media and is losing clients. She needs a big opportunity to stage her comeback and finds that opportunity in the suburbs of Connecticut. The unfamiliar social scene proves challenging.
Praise: "Female solidarity is at the heart of this delicious page-turner. Entertaining, sexy and laugh out loud funny … sure to be the beach-read of 2018." – Greer Hendricks and Sarah Pekkanen, authors of "The Wife Between Us"
Publication date: June 5
Other new in-demand books coming in June |
"All We Ever Wanted," by Emily Giffin
"Between You and Me," by Susan Wiggs
"Florida," by Lauren Groff
"The Favorite Sister," by Jessica Knoll
"The Moscow Offensive," by Dale Brown
"The Perfect Couple," by Elin Hilderbrand
"The President is Missing," by Bill Clinton and James Patterson
"Us Against You," by Fredrik Backman
Kolb is the adult services librarian at Asotin County Library. Her love for reading began at a young age with the Mrs. Piggle-Wiggle series. She enjoys narrative nonfiction and obsessively uses the site Goodreads for book recommendations. She can be contacted at: ekolb@aclib.org