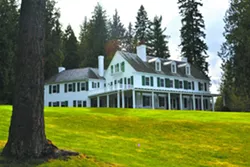 By MICHELLE SCHMIDT Inland360.com
Local trips can be fun, but they also can be a hassle to plan and get to. That hassle is now optional, thanks to a few group opportunities that take care of the driving and details. Here are some local groups with upcoming trips:
Lewiston Community Center
Thanks to a new trip supervisor, the Lewiston Community Center is once again offering the day trips they were able to offer in the past. The trips are part of the 50-plus and Active program, though adults of any age can attend.
Lynn Welch, who coordinates the program, says there's been a good initial response to the first couple trips. Participants are essentially paying for convenience; the program serves as a sort of travel agent that coordinates details so that those who come are able to relax and just enjoy the trip. Besides that, with the extra room on the van or bus, people often come with a group of friends.
Trip fees cover all travel costs, including meals. Any additional costs are noted. Registration is required for all trips and can be done by calling the Lewiston Community Center at (208) 746-2313 or registering in person between 8 a.m. and 5 p.m. at 1424 Main St. in Lewiston.
Upcoming trips include: + Sister Act Broadway Show — Attend the Broadway musical performance at the INB Performing Arts Center in Spokane and enjoy dinner at Golden Corral after the afternoon show. Cost includes dinner. When: 11:30 a.m. to 8 p.m. March 28 Cost: $125, register by Friday
+Dworshak Fish Hatchery and Dam Tour — Get out of the valley and head up the Clearwater River for a tour of the fish hatchery, lunch at River's Edge in Orofino and a tour of the dam. Cost includes lunch. When: 9 a.m. to 3 p.m. April 12 Cost: $65, register by April 4
+ Walla Walla Wineries — Grab a continental breakfast at the Lewiston Community Center before boarding the bus to visit five wineries and enjoy a midday lunch in Walla Walla's wine country. The cost includes lunch, but not the $5 tasting fee that each winery charges. When: 8:30 a.m. to 6 p.m. May 3 Cost: $75, register by April 25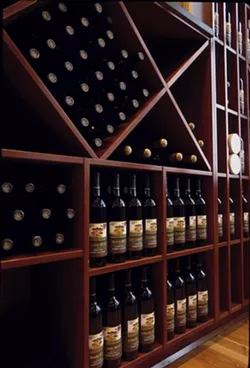 +Grand Canyon Overnight Trip — A tour service will provide transportation down to the Grand Canyon and back, with stops along the way that include Las Vegas, Salt Lake City and Zion National Park. Cost includes lodging, transportation, 14 meals and admission to various parks and museums. When: Sept. 10-18 Cost: Single occupancy is $1,018 per person, double occupancy is $748 per person and triple occupancy is $728 per person, register by mid-July
Whitman County Historical Society
The historical society has coordinated several trips in recent years, but this year's trip to the Wallowa area is the first to extend over a two-night period.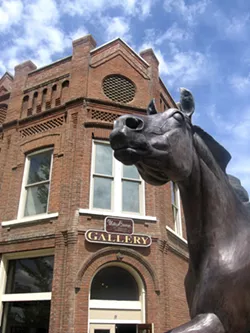 Dan Leonard, the society member who is coordinating the event, said the trip will provide access to presentations and discounts that are typically not available to those traveling alone. As an added bonus, travelers don't have to navigate — or be seated next to someone who is navigating — Rattlesnake Grade.
The trip cost includes transportation, one dinner and access to the various pre-arranged opportunities, which includes a history of the Wallowa Band of Nez Perce, presentations on area geology and conservation efforts and tours of the Valley Bronze Foundry, Maxville Heritage Interpretive Center and Sunrise Iron, which has a collection of antique farm equipment.
For additional trip information and registration, visit www.whitmancountyhistoricalsociety.org/about/events/. Non-members will be required to join ($20 fee) for insurance reasons. When: May 14-16 Cost: $194, plus lodging and meal costs.
Pullman Senior Center The Pullman Senior Center offers a variety of group trips: local day trips, entertainment-focused day trips and overnight trips. Priority is given to seniors on the more popular trips, but adult children of seniors and other younger adults join on occasion.
Steve Bell, senior program coordinator, said the biggest draw for people is being able to travel with people they know. Having both transportation and details arranged are added conveniences. Once people come on a trip, he said, they tend to come back because they know it's going to be enjoyable and well organized.
Trip fees cover all travel costs except those specified. For more information and to register for these and other trips, visit www.pullman-wa.gov/departments/parks-a-recreation or call Bell at (509) 338-3307.
Upcoming trips include:
+ Wicked Broadway Show — Attend one of Broadway's biggest blockbuster shows at the INB Performing Arts Center in Spokane. Cost of lunch at The Onion is not included. When: 10 a.m. to 6:30 p.m. May 8 Cost: $77, register by April 28
+Clark House Tour — Bell describes the Clark House, which overlooks Hayden Lake, as one of the most beautiful mansions most people will ever see. The trip includes a tour of the home and lunch at its elite restaurant (cost included). When: 9:30 a.m. to 5 p.m. May 29 Cost: $40, register by Friday, May 9
+ Southwest Montana Overnighter — This four-day, three-night trip takes the group through historic southwest Montana, and includes stops at Fairmont Hot Springs, Virginia City and various museums and historic locations in the area. Fee includes all travel costs except most meals. When: June 25-28 Cost: $427 per person/double occupancy, $502 per person/single occupancy, register by May 23 Schmidt can be contacted at themichelleschmidt@gmail.com or at (208) 305-4578.