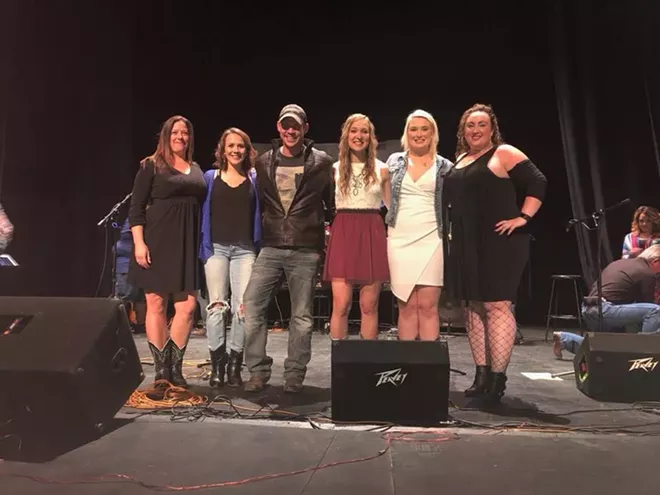 Lewiston country musician Chad Bramlet has risen to the top of one of the largest showcases of country talent in the U.S. Bramlet, 37, won first place in the semi-finals of the "Country Showdown" in Raton, New Mexico Saturday winning the chance to compete in the upcoming national competition in Nashville, Tenn.
"Awestruck" is the word Bramlet used to describe the opportunity he now faces. The final show will be held at the Ryman Auditorium, best known as the original home of the Grand Ole Opry from 1943-1974. He'll be playing on the same stage as musical heroes like Johnny Cash.
"To be on that stage is the exciting part," Bramlet said.
For 36 years the "Country Showdown" has held annual competitions throughout the United States. Contestants begin locally and work their way up through regional and semi-final rounds. He entered the competition in Lakewood, Ore., earlier this year.
In New Mexico Bramlet competed with two songs, an original work he wrote called "What Makes Me a Man," and a cover of "In Color," by Jamey Johnson. At nationals he'll also have a chance to play two songs. Contestants get bonus points for original music and Bramlet said he's challenged himself to write a new piece for the competition. The national competition will feature fewer than half-a-dozen musicians, he said.
When the national Country Showdown will take place has yet to be determined. Weather-related events in the South caused the 2017 semi-finals to be postponed and the national event had to be rescheduled.
"I anticipate it will be after the first of the year," Bramlet said.