By MICHELLE SCHMIDT Inland360.com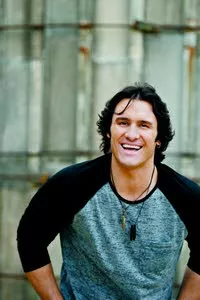 The last time Joe Nichols came to the Lewiston-Clarkston Valley, he stuck around for a while to go fishing and sample a memorable burger at — well, he just remembers the burger not the name of the "greasy spoon kind of place" where he ate it.
But maybe it'll come back to him this weekend when he returns to perform Saturday, April 12 at the Clearwater River Casino.
For Nichols, award-winning country music artist, there was never a decision to become a country singer; it just happened. His dad was a country singer and his dad's dad was a country singer. Country music was in him from the very beginning.
In fact, one of his earliest memories was going to church and standing up in front of everyone to sing a song. He was supposed to sing a church song, but when he got on stage, what came out was "Redneckin' Love Makin' Night."
That wasn't what the minister — or anyone else — expected to hear. And Nichols wasn't expecting a surprised and somewhat ruffled audience, not when he had put his whole heart into singing what he then thought was the best song there ever was.
Though it might have been a while before he was asked to sing in church again, Nichols never stopped singing. Several years after his young stage debut, Nichols released his first album on a major label in 2002. This time his audiences loved it. The album received a Grammy nomination for best country album and a nomination for best male country vocal performance.
But with the success came pressure and expectations.
Nichols' first album was both very traditional and very successful. When that's where you start your career, he said, you feel like you have to maintain it. So he kept putting out traditional records that he felt had to be as successful as his first.
"It was an impossible thing to put on myself," he said.
Seven albums later, he's let go of those expectations, something that's been facilitated by ending his longtime partnership with Universal and signing with the Red Bow label in October 2012. Moving to a place where he meshed with producers — in personality, musical taste and creative process — allowed him to make a fresh start in music, business and even personally.
His eighth album, "Crickets," is his first album on the new label. It includes the song "Sunny and 75," which rose to No. 1 on the Billboard's Country Play radio, and "Yeah," which became a Top 30 hit on the same chart in January.
Along with a change in labels came a shift in music styles. Nichols describes it as a fresh sound with "a bit of pop here and there."
"The music is much more progressive," Nichols said. "I felt that this album needed to be current, it needed some substance."
Besides being where he wanted to go as a country music artist, the fresh sound is also reflective of where he's at in life personally.
"If times are great with family, if you're feeling free, having fun, then the music is going to be creative, energetic and have value," Nichols said.
Nichols describes himself as a singer first and a songwriter second.
"Great careers are built on great songs," he said. "People put a lot of stock in being a singer that writes their own songs, but I don't buy that."
What Nichols is about is bringing a great song to his audiences. Delivering that song well, he said, is as important as coming up with it in the first place. Some of his songs have made it onto albums, but most of them are written by other songwriters. What matters to Nichols is not that the songs are his, but that they are good.
Nichols' father is part Cherokee and his mother is part Comanche. But he said his Native American heritage hasn't affected him much, other than his appearance.
"I appreciate the history of it," Nichols said. "I have a passion for who we are as Americans and the real history of how we got here. But what I think about these things, it's got to do less with my blood and more with what I think is right."
Deep down, whatever his ethnicity, Nichols is country. And that's something he believes is a unique quality that he brings to his music and performances.
"I've lived country music every day of my life," Nichols said. "My life has been a country song. I feel that every time I sing and I think people feel that authenticity." if you go WHAT: Joe Nichols WHEN: 8 p.m. Saturday WHERE: Clearwater River Casino east of Lewiston COST: Ticket prices are $20, $40, $55 and $75. Purchase tickets at the casino box office or through www.ticketswest.com.
Schmidt can be contacted at themichelleschmidt@gmail.com or at (208) 305-4578.