COMMENTARY
By Kaylee Brewster
As the world works to move forward after months of lockdown and isolation, many industries are examining how to proceed in a changed environment.
For the film and television industry, the situation is bleak. There are many unanswered questions about how to create and release new entertainment, and make a profit, while protecting the safety of filmmakers and audiences.
Coming soon?
Summertime usually is filled with blockbusters that pack in audiences and rake in millions to billions of dollars. However, this year is nearly silent.
With people staying home amid various restrictions, most studios have pushed back their release dates or put films entirely on hold. Disney's live-action version of "Mulan" was pushed back twice before being delayed "indefinitely." Christopher Nolan's "Tenet" was held three times before it was announced it would release internationally Aug. 26 and to select U.S. cities over Labor Day weekend on Sept. 3. "Wonder Woman," set to release June 5, is now set to release Oct. 2. That's to name a few.
Some movies like "Trolls: World Tour" have been released via video on demand; others like "Artemis Fowl" and "Greyhound" were sent straight to streaming services.
Studios get more money when movies are released in theaters. Streaming services pay for movies with subscription rates or advertising. Releasing on streaming versus in the theater can be the difference between making a million dollars or less (streaming) and a billion dollars (theater). Figures like $5 billion for a big theater release sound a lot better to its backers for a movie that took $5 million to produce.
Studios won't want to release films if only a handful of people are going to show up, and metropolitan areas like New York City and Los Angeles aren't allowing people to attend theaters or are limiting seating. While studios like Disney and Warner Bros. are reluctant to release big-budget blockbusters to streaming and are pushing back release dates for better timing, others are realizing some money through streaming is better than no money at all.
However, studios might not have an option to release in theaters. AMC and Regal Cinemas, the top two theater chains in the country, have been closed since March. AMC plans to reopen in mid-August and Regal's reopen date is July 31, for now. Some states and cities are restricting how many people can be in a group, which can prevent theaters from opening.
Locally, movie theaters in Moscow and Pullman closed in July after briefly reopening. Now, between the quad cities of Moscow, Pullman, Clarkston and Lewiston, the population has a single operating movie theater, Lewiston, which means a smaller audience and less money for studios.
Movie theaters have been hit hard by the pandemic, losing 93 percent of their box office takings compared to last year, according to figures from ComScore posted on Facebook by Village Centre Cinemas. The post directed people to saveyourcinema.com. The National Association of Theater Owners began a #SaveYourCinema campaign, in which people can go to the website and submit a form to encourage Congress to pass the Restart Act for small business loans, which will include cinemas.
The association represents more than 35,000 movie theaters around the country and has been urging action during the pandemic fearing that, without help, some theaters will close for good. The statement at saveyourcinema.com says: "Movie theaters are integral to the social, cultural and economic life of our communities. In addition to being community gathering places, theaters employ so many vulnerable individuals underrepresented in the workforce, including young people and people with disabilities. We cannot afford to lose our precious cinemas."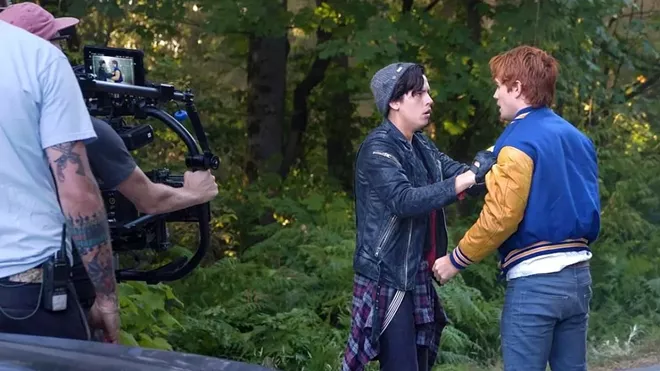 The domino effect
The other hurdle film and television face is when to return to production. Heads-up everyone: If the movie or TV show you've been waiting to see didn't finish filming before COVID-19 restrictions went into effect this spring, it could be a year or even two before you'll see it.
This has a domino effect on a studio's other projects. Consider the case of Marvel:
Disney pushed "Black Widow" from May 1 to Nov. 6, putting it on the date "The Eternals" was slated to be released (Nov. 6), so that movie is now set for Feb. 12. That means "Shang-Chi and the Legend of the Ten Rings" went from Feb. 12 to May 7. Then came the other dominos: "Morbius," "Doctor Strange in the Multiverse of Madness" and "Spider-Man 3" all were delayed until next year, and "Thor: Love and Thunder" until 2022.
Production also is on hold on Marvel's Disney Plus TV shows, including "The Falcon and the Winter Soldier," "Wandavision" and "Loki," all of which either were in mid-production or hadn't yet begun when the pandemic hit.
That's just an example of how one studio had to move its movie and television schedules around. Studios strategically put their release schedule together to fit around film festivals and seasons -- blockbusters debut in the summer months, Oscar contenders in the fall. They also avoid situations like a superhero films from competing studios going head-to-head on the same weekend, or in Disney's case, making sure "Mulan" and "Black Widow" don't fight each other for the same audience to make money for the same studio.
Besides rearranging film schedules, actors, directors and others in the film industry will have to shuffle or delay their projects. For example, if director Taika Waititi has to wait a year to start production on "Thor: Love and Thunder," that means other projects he's signed on for (currently an unnamed "Star Wars" movie and a "Flash Gordon" film) will have to wait as well. The same goes for the stars of the film, Chris Hemsworth, Tessa Thompson and Natalie Portman. Any future films and TV shows starring those three will either have to halt filming or hire new actors to replace them.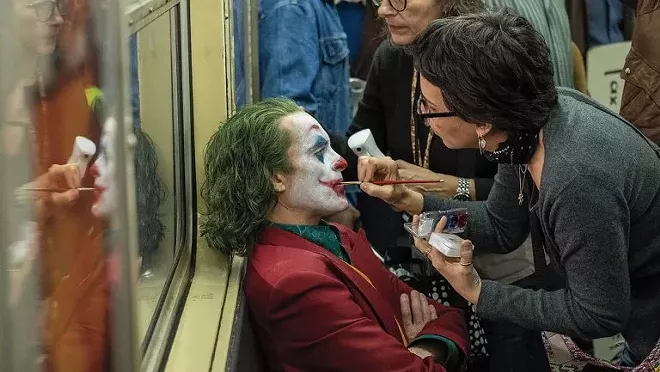 Returning to set
Of course, that's provided film and TV production can return. On a film set, actors work in close proximity to other actors. Makeup and costume crews and even camera operators get much closer than the 6-foot away recommendation.
Discussions about changes in filming are taking place. Fight scenes and romantic scenes where actors get close are problematic. One solution is to use more special effects, increasing the cost of production. Those costs already will go up to provide employees equipment to prevent the spread of the virus.
Various unions in Hollywood that represent actors, directors and crew members created a report with guidelines for moving forward until a coronavirus vaccine is available. The report includes testing employees, creating safe zones and wearing personal protective equipment.
However, those are only in play if and when filming returns. Some actors and crew members still might not feel comfortable returning (remember how Tom Hanks caught COVID-19 while filming in Australia?). Not to mention that travel restrictions will dictate where filming can take place.
British Columbia is a central location for filming many TV shows and movies. While production companies have allowed employees to return, the border remains closed between the U.S. and Canada, so some actors won't be able to return to set until it's open. For movies, access to distant locations will be heavily restricted. This could affect future scripts or keep production on studio backlots. Imagine a James Bond film in which he doesn't travel to Spain, Hong Kong and Buenos Aires in an attempt to stop Spectre. That might be the reality movies face.
Animation domination
Despite the new coronavirus, there is one area of film and television that might do quite well: animation.
Animators and special effect animators can, and in some cases already do, work from home or remotely, although it's often slower when they do. (Keep in mind this is a field in which it already can take years to complete a feature film). Voiceover jobs are one of the few performances actors can do at home, with the right equipment. The demand for fresh content has helped push forward animated TV series and films, which studios are more than happy to release.
Don't be surprised if you see only animated content for the foreseeable future as the film and television industry figures out how to move forward in a world with COVID-19.